Power-assisted manipulators can be applied to various harsh environments, can reduce the labor pressure of employees and improve production efficiency, and are very suitable for industrial production and maintenance applications in the automotive field. What are the requirements of the automotive industry for power-assisted manipulators?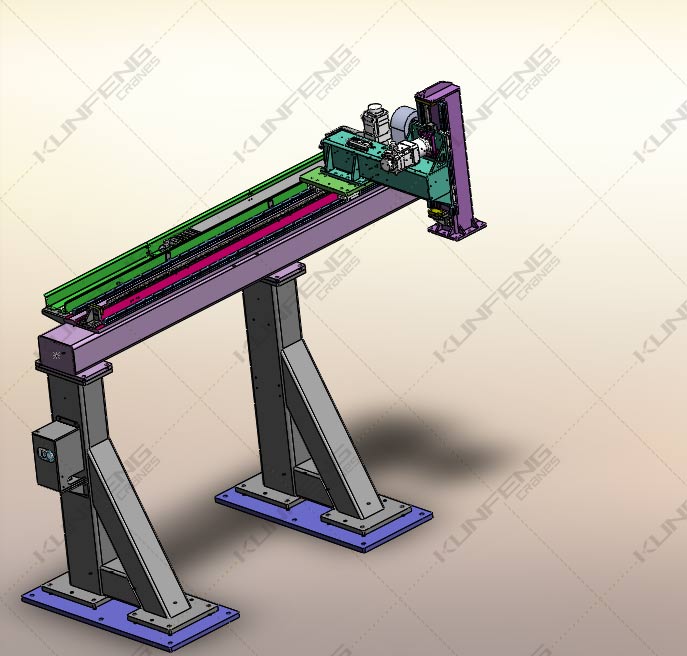 The power-assisted manipulator
is a novel power-assisted device used for material handling time-saving and labor-saving operations. It cleverly applies the force balance principle to enable the operator to push and pull the heavy objects accordingly, which can save effort in a limited space. Balance mobile positioning, lifting and lowering of heavy objects, play a very important role in the field of automobile production.
With the development and growth of the automobile manufacturing industry, the degree of automation of automobile production lines is gradually increasing, and the labor-intensive assembly stations are gradually being replaced by automated equipment, and the power-assisted manipulator is an indispensable automated production assistance equipment in the automotive field. The fixture form can be changed to realize the assembly of parts in different parts of the car body, which effectively reduces the labor intensity of workers and improves production efficiency and quality.
Production in the automotive field has high requirements for quality, so it has certain requirements for assisted manipulators:
The power parameters of the auto assist manipulator are three-phase five-wire power supply, the power supply is a three-phase power supply, the voltage is 380v, the ambient temperature is minus 10° to 55°, the ambient relative humidity is ≤95%, and the compressed air is 0.3-0.6mpa. In terms of process requirements, the names of the workpieces to be transported are tires, drive axles, rear hoods, seats, fuel tanks, transfer cases, and bent rod supports.
The power-assisted manipulator is equipped with a safety and misoperation protection device, and the workpiece will be unloaded only after it is safely installed in place or fully supported by the working surface. The main joint of the manipulator can rotate 360 degrees, the secondary joint can rotate 300 degrees, and the jig joint can rotate 300 degrees.
At the same time, the power-assisted manipulator has two independent gas circuits: the first one can be used to balance the weight of the robotic arm and fixtures, and the second can be used to balance the weight of the robotic arms, fixtures and objects to be transported. The two gas paths can be automatically identified and switched to ensure the zero gravity balance of the workpiece at any time and position.