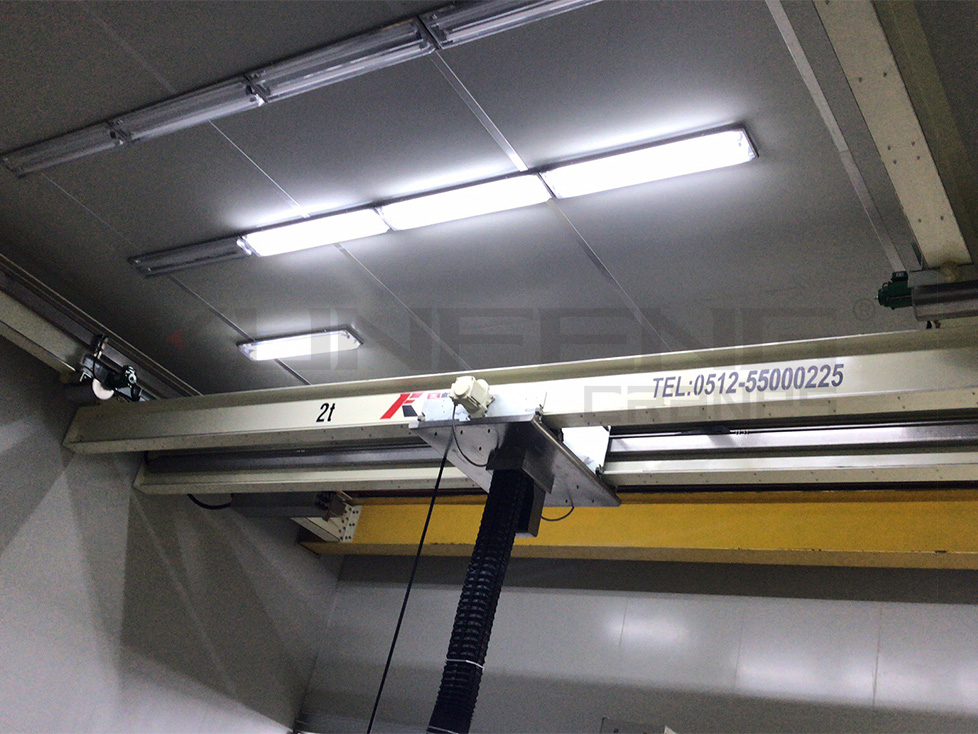 Cleanroom Manufacturing Processes
With the demand for cleanroom facilities within manufacturing processes continues to rise, the need for appropriate lifting equipment increases.
The need for cleanroom grade equipment that is both fit for purpose and cost effective is the prevalent challenge currently facing the industry.
KUNFENG has a strong portfolio of project experience across the four cleanroom sectors: pharmaceutical, food industry, aerospace and semiconductor.
Clean room hoists and lifting equipment for the pharmaceutical sector require very stringent controls for contaminants.
A clean room plays a key role in the manufacturing and research processes within a pharmaceutical organisation and essentially works to control microorganisms.
Food grade hoists are designed for use in clean environments like commercial kitchens and mass production facilities.
The hoist requires stainless steel components, corrosion-resistant surfaces, and is intended for use in a room that is water sprayed and chemically sanitised regularly.
In the aerospace industry, clean room processing is critical for the delivery of safe and effective components. Even the slightest contamination or particulate presence in sensitive components can result in complete equipment failure.
The Semiconductor sector is one of the fastest growing manufacturing environments in the world.
Cleanrooms are required within semiconductor operations as the tiniest speck of dust can destroy the functionality of an entire chip.
Cleanroom lifting solutions are very often tailored systems to suit both the operational requirements and the hygienic standards required and so we offer a wide variety of equipment including electric chain hoists, wire rope hoists, manual chain hoists and winches, jib cranes, gantries and overhead crane systems, all available to cleanroom standards and suitable for use in a hygienic environment.
cranes and hoist for cleanroom lifting solutions
KUNFENG offer design for bespoke or adapted cleanroom grade cranes and hoists, as well as in-house manufacturing facilities and installation from our experienced and qualified lifting engineers.