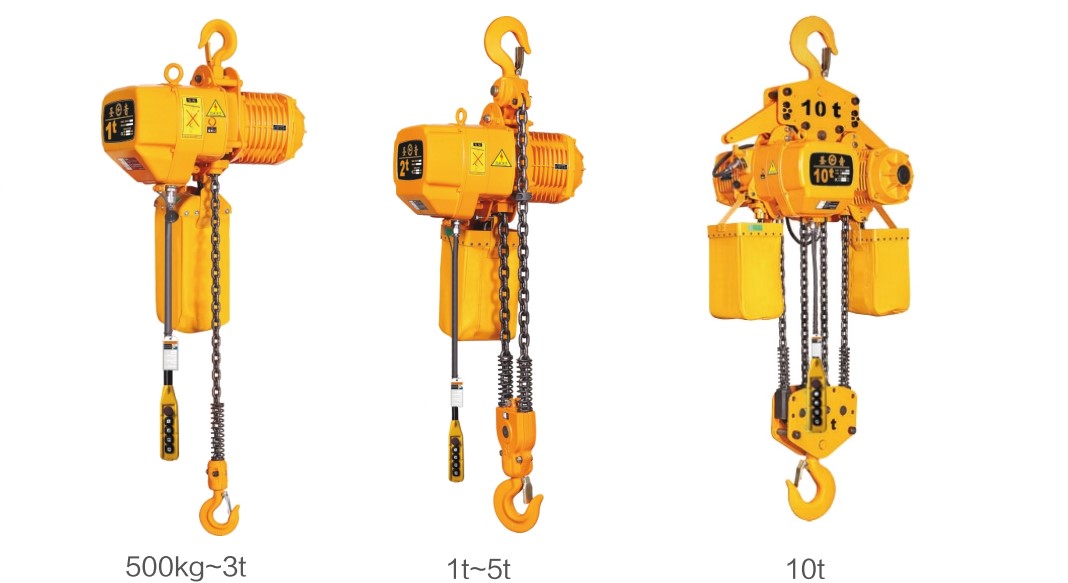 Unlike manual hoists, electric hoists allow your crews to lift and relocate loads in seconds rather than minutes. There are two speed options which coordinate with each other to realize the efficient material handling work with precision.

Features of Double Speed Electric Chain Hoist are as follow:
Lifting speed: 6.9m/min & 2.3m/min
Capacity: 1/2~20t
Lifting height: 3m of standard, Custom height available.
Protection system: The electro-magnetic brake system is tested at 125% of the hoist capacity and is designed to automatically engage immediately upon any loss of power. Built-in thermal overload protection system to keep hoist from overheating
Hook mounted dual speed electric hoist can be installed on the single girder, bridge cranes, gantry cranes, jib cranes for material handling.