Chain Belt Load Turning Device work in conjunction with overhead or gantry cranes. KUNFENG® load turning device allow the bulky workpieces rotated safely and effortlessly. Different with the belt load turn beam, the chain belts is suitable for heavy duty.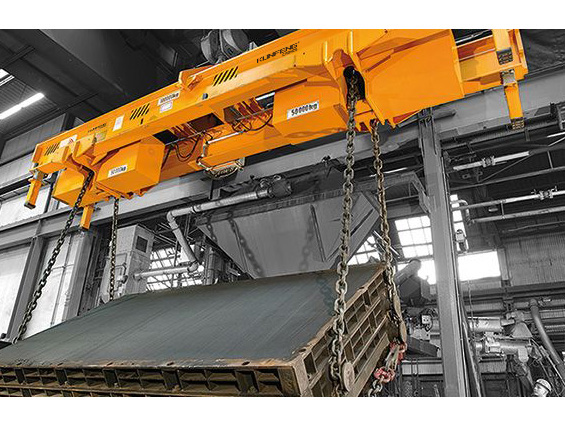 Advantages:
Less maintenance
Large Capacities
Mobile application
Two load turners in synchronised use
Emergency Stop Operation
Standard devices with fixed distance between belts, or with manual / electrical adjustment
We can offer the individual solutions that tailored to your application. And we also supply the polyester fabric belt coated with polyurethane, which is soft to bulky items.