Kun Feng heavy industry (Suzhou) co., LTD. (KF CRANE) - a leading enterprise in the field of Chinese engineering machinery lifting. Was founded in 2008, with fixed assets of more than 6000 ten thousand yuan, the main business scope covers European, Europe type electric hoist, Overhead crane, Intelligent crane, Light small gantry crane, Jib crane, Light small KBKF crane system, Clean room crane, and non-standard materials improve a complete set of solutions of systems engineering, is a long-term focus on lifting equipment research and development, manufacture and service of international professional company.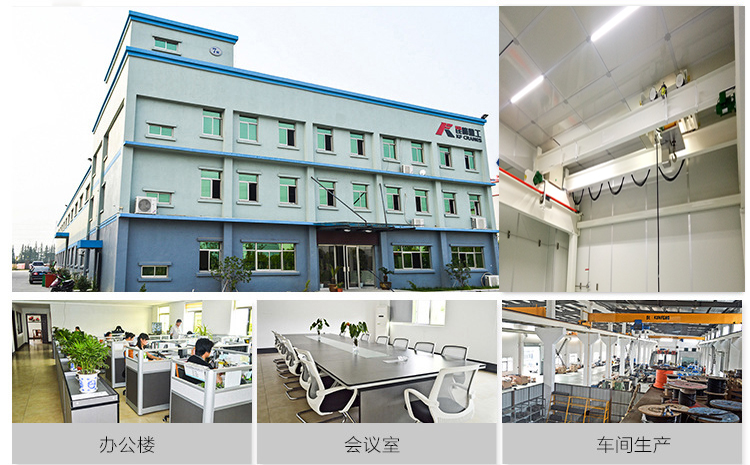 Company headquarters is located in beautiful scenery and historical and cultural city of Suzhou, respectively in Kunshan hi-tech industry base and GuangDe economic development zone, Suzhou industrial park is equipped with three production base, has a modern standard workshop and intelligent, informatization of manufacturing equipment, as well as nationwide sales centers and after-sales service network system.Rooted in Suzhou Kun Feng heavy industry adhering to the "love spell will win," the city of personality, focusing on the crane as the core, around the "high-tech, high quality", continuously pursue to do the "lifting" specialized, doing fine, well, for a long time, do the material of hoisting system of the overall solution provider and manufacturer.
Technological innovation is the driving force of enterprise development, Kun Feng heavy industry technology research and development personnel accounted for 30% of the total number of employees, Germany, Taiwan advanced production enterprise cooperation, the company's crane products are in accordance with the international most advanced European driving standard. Technology, process, equipment and so on various aspects have to obtain special equipment association, Jiangsu Kunshan city high-tech enterprises, special equipment installation maintenance license and special equipment manufacturing license, foreign trade for the record, the COC certification and ISO9001:2008 certification.
To establish "customer - enterprise - employees" high quality, is the core of the benign development of enterprises, to create maximum value. Kun Feng heavy industry is equipped with
clean room crane
and intelligent crane
display and experience center. The company has complete production testing equipment and a high-quality engineering and technical team, strict enforcement of national special equipment manufacturing, installation and maintenance standards, our tenet of "sincerity, quality first" corporate purposes, wholeheartedly for the domestic and foreign enterprises to provide high quality, low energy consumption of hoisting machinery products and professional and thoughtful after-sales service.
In the face of industry development and market demand, the peak heavy industry will continue to focus on core products, increase investment in environmental protection high-tech products, continue to deep lifting field and makes the internationalization the first-class brand, leading material to enhance general solutions integrators.Success grows out of focus, professional to create perfection. In the future, Kun Feng heavy industry look forward to continue to walk with you!