The truss robo
t acts as a machine and all its movements follow our instructions. So, how does a truss robot ensure safe work? This is because various safety devices are designed when designing the truss robot to ensure its safe operation.
1. Braking device: A braking device is provided at the joints of the truss robot to prevent the manipulator from rotating or loosening, and is used to stop the manipulator at the end of the work.
2. Air-cut protection device: one-way valve and air storage tank are used to ensure that the truss robot will not suffer accidental injury after sudden air-cut, and can provide continuous and stable working pressure. Fixture self-locking device. The clamp is equipped with a shut-off valve to ensure that the clamp will not loosen in the event of a sudden leak in the system unless the button is operated;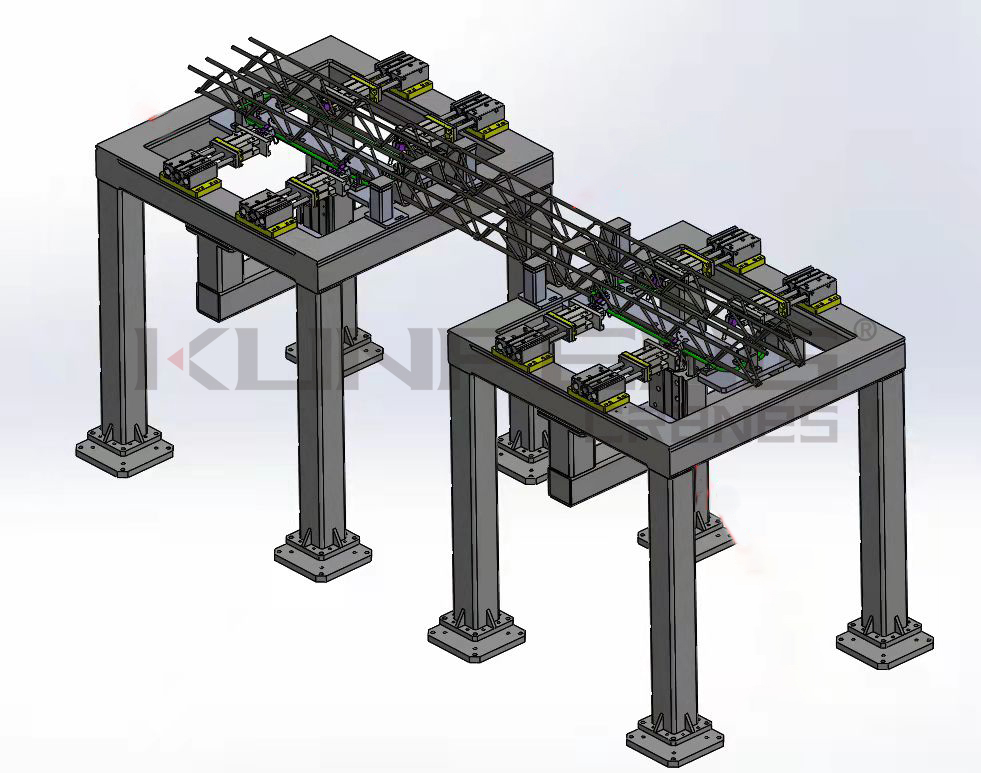 3. Supercharger: when the pressure of the air source on site is not high or unstable, a supercharger device can be selected to increase the working pressure of the air source and ensure the normal operation of the machine tool system;
4. Low-voltage alarm device: When the power supply is abnormal, the real-time detection of the safety alarm signal and timely notification remind the operator to take timely measures;
5. Misoperation protection device: monitor the moving speed of the truss robot to prevent accidental injury when the robot arm rises or falls rapidly during misoperation;
6. Load-bearing limit protection device: When the truss robot grabs the overweight workpiece, the robot will issue an alarm, and when the weight is seriously overweight, the safety valve will be opened to prevent danger.