Intelligent gantry crane is composed of gantry structure, hoisting machinery and intelligent control system, and is a large-scale mechanical equipment that can automate lifting operations. It has an intelligent management function, and can be connected with other devices or computer systems through wireless communication technology to realize data sharing and remote monitoring. The intelligent gantry crane can also automatically adjust the movement of the lifting machinery according to the preset process requirements and safety standards to improve work efficiency and safety.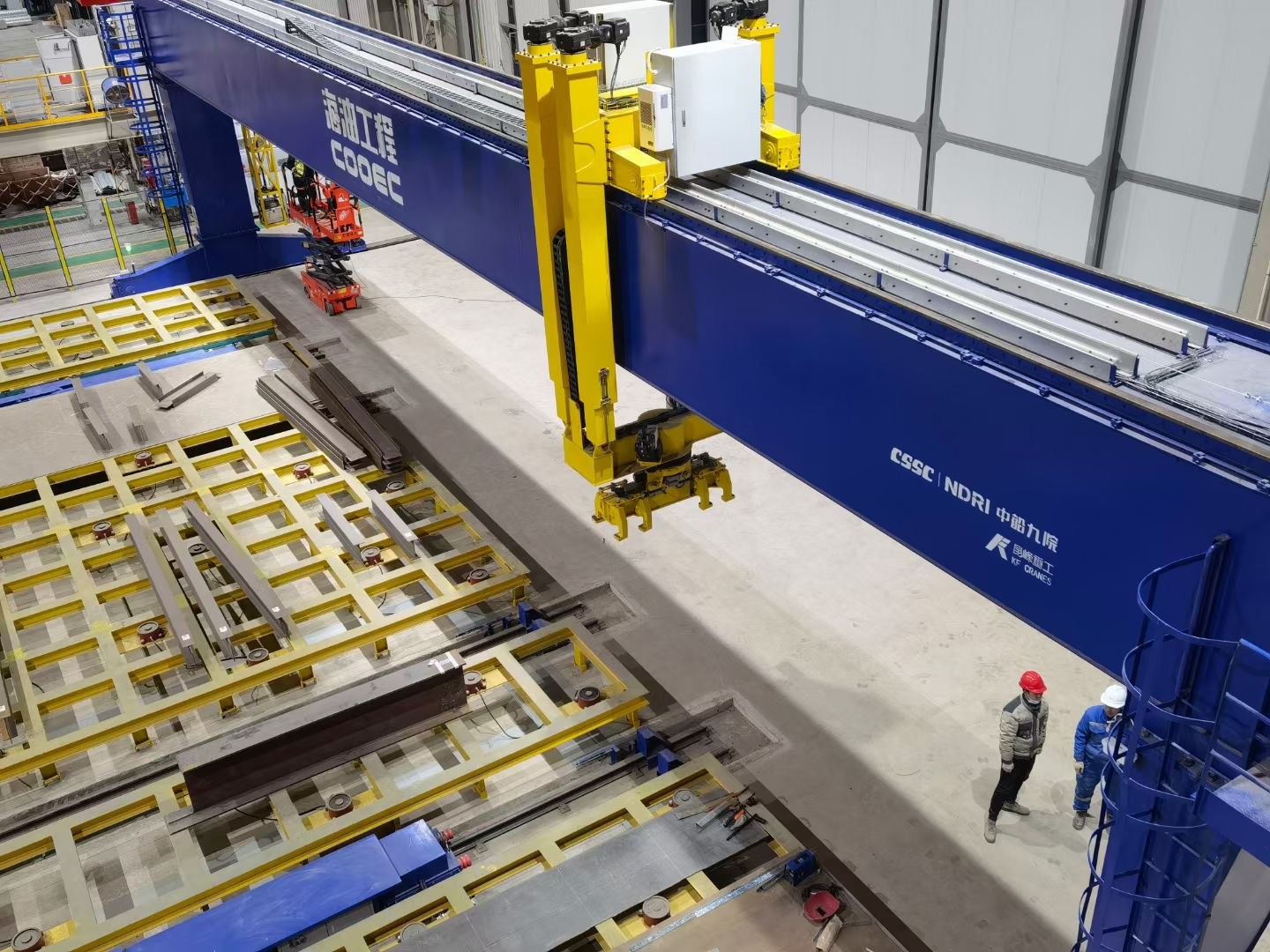 Common problems and solutions
● Lifting machinery fails to start or does not function properly.
Solution: Check whether the power supply is normal, check whether the control system is set correctly and perform troubleshooting. If the problem persists, it needs to be repaired by professional technicians.
● Lifting machinery is running too slowly or too fast.
Solution: Check whether the speed setting value in the control system is correct, and adjust it as needed. At the same time, it is also necessary to check whether the transmission system of the hoisting machinery is normal, such as whether the chain or gear is worn out and needs to be maintained or replaced.
● Abnormal sound or vibration occurs during the operation of the hoisting machinery.
Solution: Check whether the mechanical parts of the lifting machinery are loose or worn, such as bearings, gears, etc. If a problem is found, it needs to be tightened or replaced. At the same time, check whether the lifting machinery is balanced, and adjust the balance if necessary.
● The control system is malfunctioning or inoperable.
Solution: First check whether the power supply and cable connection of the control system are normal. If the power supply and connection are normal, it may be that the control system is faulty, and professional technicians need to be repaired or replaced.
● Safety hazards or accidents occur during the lifting process.
Solution: Before using lifting machinery, operators must be trained to ensure that they are familiar with operating procedures and safe operating skills. At the same time, it is necessary to regularly check the safety devices and protective equipment of the hoisting machinery to ensure its normal operation. If a potential safety hazard is found, stop using it immediately and repair it. During the operation, the operating procedures and safety operation requirements should also be strictly followed to ensure the safe operation of the lifting operation.
The above are just examples of some common problems and solutions, and the specific problems and solutions may vary depending on the model of the hoisting machinery, the environment in which it is used, and the cause of the failure. When encountering problems, it is best to ask professional technicians to check and repair them.