The stationary electric chain hoist is a light and small lifting equipment, mainly composed of a motor, a transmission mechanism and a sprocket. The rated load of electric hoist with hook is 0.5t-32t, and the lifting height is 3m-120m. Electric hoists are often used in factory workshops, automobile assembly lines, equipment manufacturing, docks, warehousing and logistics, etc., not only for lifting and loading and unloading of goods, but also for high-precision mold installation or debugging.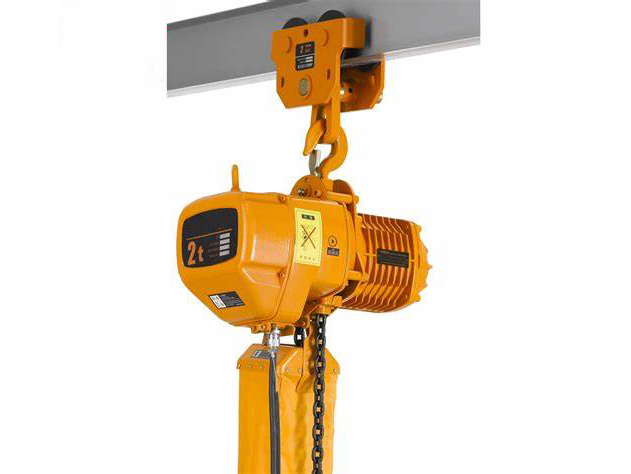 In terms of operation, two methods of wired and wireless remote control are used, which can be used for short-range operation or long-range wireless remote control. The upper and lower hooks of the stationary electric hoist can be hung arbitrarily, and can also be used to move left and right on the I-beam track with an electric sports car or a hand-pulled sports car.
Product advantages: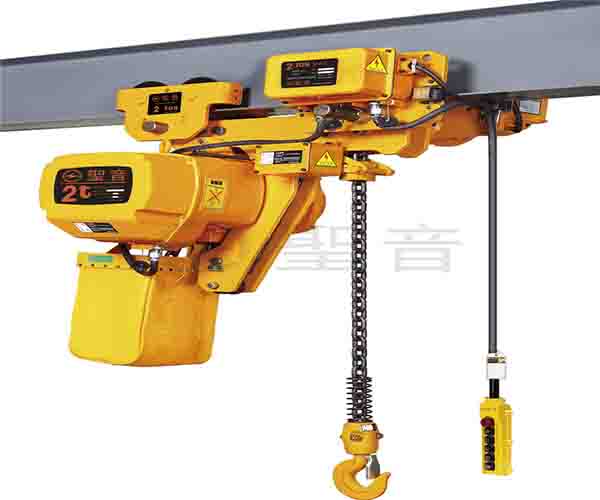 ● Electric chain hoist has high operating level, better safety function, high reliability and low failure rate.
● There are limit switches for lifting heavy objects up and down, so that the motor will stop automatically, so that the equipment will not exceed the safe distance when it is raised or lowered.
● The electric chain hoist is also equipped with an upper and lower safety limit device, so that the equipment will not exceed the limit distance when it is raised or lowered.
● The motor adopts a conical rotor brake motor, with up and down two-way safety limit device.
Electric hoists can be widely used to lift heavy objects or installed on single-girder cranes, straight and curved I-beams, and can also be used on hoist double-girder, hoist gantry cranes or cantilever cranes.