The most common electric hoists are chain hoist and wire rope hoist. But which one do you choose? Firstly, they are both electric powered hoist and there are two speed options for your choice. And there are some differences need to be considered, such as application, environment, capacity, duty cycle, etc.
We will explain all of the differences and applications to help you make the best decision.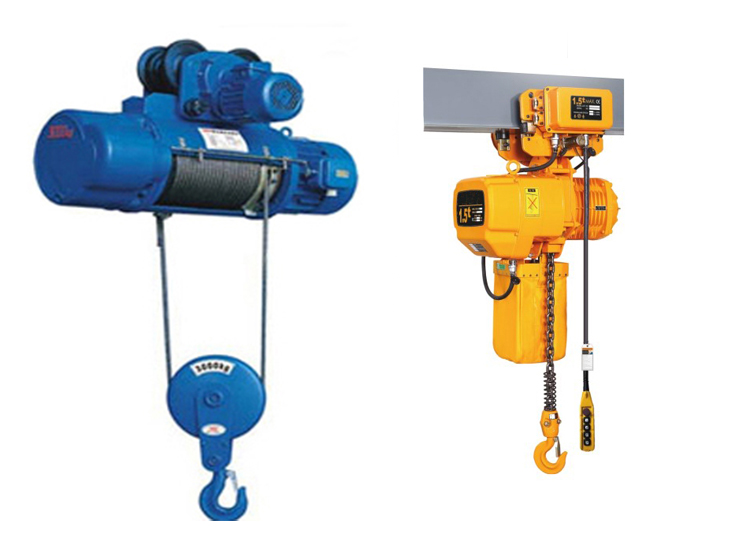 Capacity:
Electric Chain hoists are often limited to a load capacity of 60 tons or lss. While wire rope hoists can reach to 100 tons.
Design:
Chain hoist features more compact & light housing and the slings can be easily changed to a longer one, while heavy reel limited wire rope hoist to higher lifting height.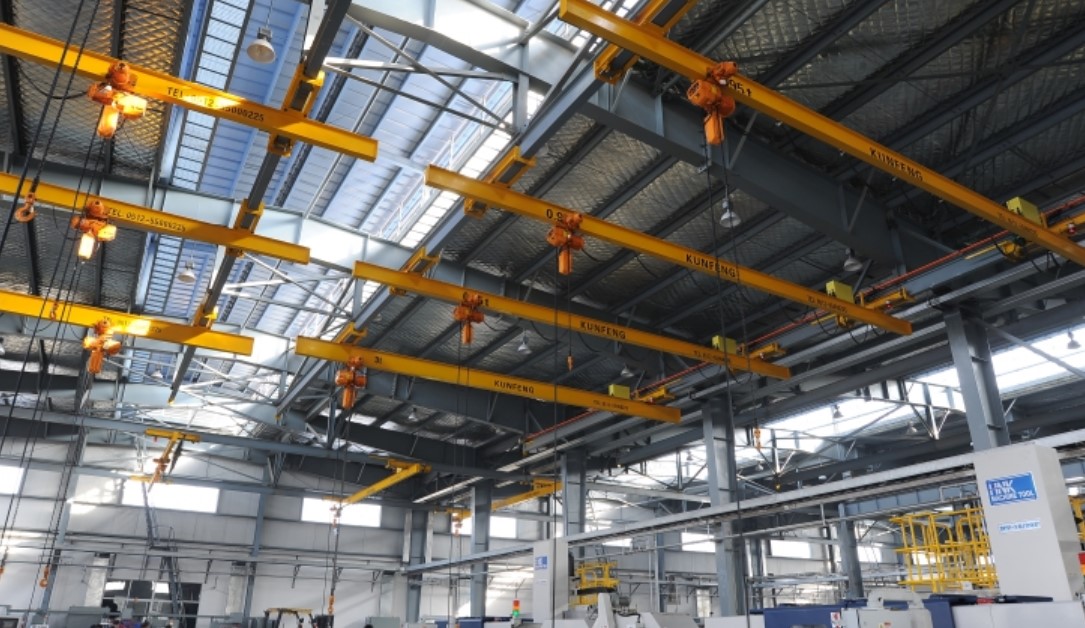 Application:
Chain hoist often used in clean room applications or where the contamination from oil, dust etc is critical like food processing industry.
Electric Wire Rope Hoists are suitable for heavy machinery maintenance shop, casting and stamping plant, ect.
Performance:
Chain hoist has more accurate positioning performance when lifting loads. This means that the vertical load hoisting is conducted in a more accurate motion. While the wire rope hoist lifts or lowers will move laterally during the operation.
Maintenance intervals
For the reason that chain can snap immediately while Wire rope normally tears off strand by strand. Routine inspection can prevent any major mishap to happen. KunFeng® provides operation manual and maintenance details with your order.
Budget
Chain hoists are significantly cheaper than those of a wire rope hoist.



Lifting

Capacity (Ton)

Design

Durability

Routine Inspection

Performance

Application

Budget

Chain Hoist

60

Compact & Light

More Durable

More

Accurate positioning

Cleanroom,

Limited space, Maintenance, etc.

Low

Wire Rope Hoist

100

Heavy

Easy to tear off

Less

Move Laterally

Foundry,

Steel service, etc.

High
In general, whether it's chain hoist or wire rope hoist, it is always important to choose the right equipment to do the job.
As a experienced hoist supplier, KUNFENG® can provide custom service, including lifting height, different lifting spped, girder type, hook, anti-sway, dual brake, load display, etc. Please share the information and provide as much detail as possible to our email sale@kfqizhongji.com or online service.