Taiwan black bear electric wire rope hoist is a device driven by an electric motor for lifting and hanging heavy objects. It consists of an electric motor, wire rope, pulley system and controller. The user can control the operation of the hoist through the controller, including operations such as lifting, stopping and changing speed. The wire rope is connected to the hoist by a system of pulleys, allowing it to move in the vertical direction. Usually used in industrial and construction fields, it can be used for lifting heavy objects, installing equipment, maintaining machinery, etc.
Features
● Capable of lifting heavy items, it is suitable for various heavy-duty working occasions.
● The electric drive system makes the operation of the black bear electric wire rope hoist more convenient and efficient, and can quickly complete the lifting task.
● The pulley system is used to keep the lifted items running smoothly and reduce shaking and swaying.
● Equipped with a variety of safety protection devices, such as overload protection, limiters, etc., to ensure safety during operation.
● Using high-quality materials and sophisticated manufacturing process, it has a long service life and durability.
● It can be widely used in various fields, such as factories, warehouses, docks and other places where heavy lifting is required.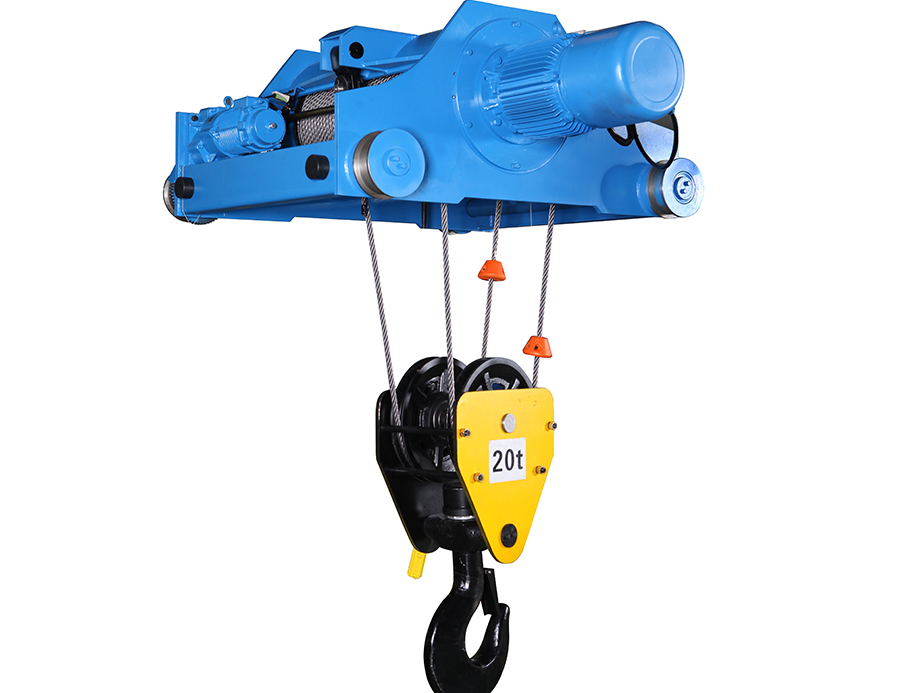 Use and maintenance
● In use, it is absolutely forbidden to use it in an environment that is not allowed and exceeds the rated load and the rated number of closing times per hour (120 times).
● Before each lifting, a no-load test lifting should be performed to check whether the mechanical operation is normal.
● Before use, carefully check whether the wire rope, hook, hanging pan and other parts are in good condition.
● It is strictly forbidden to hook people under the station during operation, and the operator of the electric hoist should take the initiative to avoid and prohibit other irrelevant personnel from entering the work area.
● The electric hoist that is newly installed or installed after dismantling and inspection should be tested for several times with an empty car first, but it is forbidden to power on and test run before the installation is completed.
● Regular inspection, repair and maintenance are required to keep the equipment in good working condition at all times.
Taiwan black bear electric wire rope hoist can be customized for large tonnage series according to requirements. It is a practical hoisting equipment that can be widely used in various fields to improve work efficiency, reduce labor intensity, and ensure the safety of staff.