A jib crane is a type of overhead lifting device. As a material handling equipment, proper maintenance will extend the service life of electric cantilever cranes and ensure construction safety.
KUNFENG® CRANE will tell you the some tips for cantilever crane maintenance.
• Run-in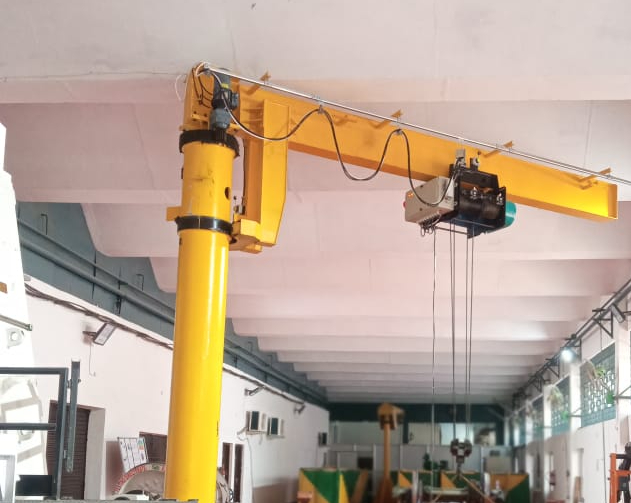 Both unused new vehicles and overhauled engines must be run-in according to regulations before they can be put into normal operation.
• Inspect regularly
All parts of the adjustment bolts should be checked to avoid damage to jib crane, for the bolts are likely to loosen during the use of engine.
• Adequate energy
If the supply of diesel, gasoline and air is interrupted, it will make the slew jib crane hard to start, accelerating fatigue and wear. Thus, the cantilever crane engine can not work properly.
• Correct operation
The operator must strictly abide by the operating rules of safety technology, and fully understand the performance, structure, working principle and operating method.
KUNFENG® Crane is a leading OEM manufacturer in crane industry, supplying kinds of different lifting equipments and crane accessories, as hoist, cleanroom cranes, load turning machine, wheel block system, etc.