Cleanroom Bridge crane, which is also called overhead crane, is an ideal lifting equipment in industrial settings.

Bridge cranes can be divided into single and double girders where single girder refers to smaller lifting applications while double girder designs are used for high capacity and higher levels of working. The bridge crane is distinguished by parallel runways with a bridge beam spanning the gap between the runways.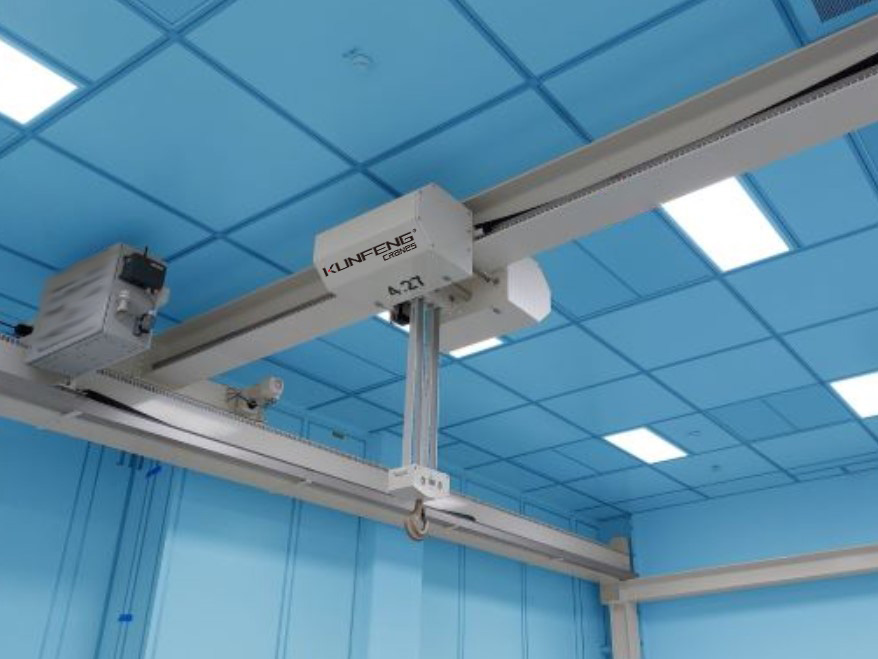 Made of anti-static stainless steel and features maintaining clean room atmosphere, KUNFENG® cleanroom bridge cranes are suitable for the sensitive environment. A suspended hoist allow the users to lift , move, and position material throughout the lifting area.
Apart from single and double girder request, low headroom cranes can be customized accoding to customer's request. When coordinated with trucks or hoist, the bridge crane can move while under load while the trucks and the hoist provide vertical and horizontal movement capabilities.