Jib cranes perfectly suit controlled environments in which hoisting activities are concentrated in one specific area, typically around a jib crane base. Cleanroom jib cranes use a mounted arm to lift and move materials within their 1.5 to 6 meter diameter. Jib cranes are widely renowned for their stability and high lifting capacity. Jib cranes can roughly be divided into two categories: wall mounted jib cranes and pillar / column mounted jib cranes.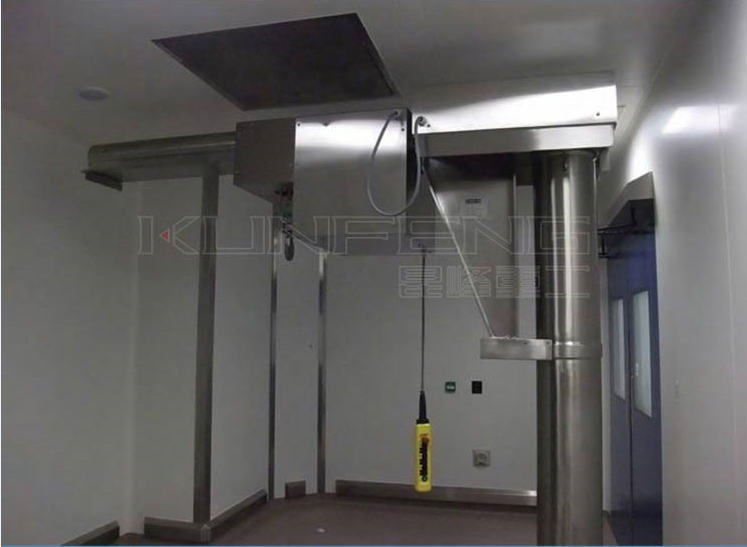 Category 1: a wall mounted jib crane
A wall mounted jib crane needs to be attached to a wall or other structural support system. Hence, a wall jib crane relies on the strength of a building / support system. In turn, the sturdiness of the building provides the wall mounted jib crane with great strength. Note: the wall minimizes the slew range to 180 degrees.
Category 2: a pillar jib crane
A pillar mounted jib crane – also known as a column mounted jib crane - makes for a 360 degrees slew range. The column onto which a pillar mounted jib crane requires a very firm and sturdy placement, usually a concrete floor.
Food or pharma: choose a stainless steel jib crane
Materials affect the longevity of your cleanroom jib crane. Material choice is therefore an important step during procurement procedures. In this case, you can choose from coated steel, stainless steel or aluminum.
An example: stainless steel jib crane remains the material of choice for pharmaceutical or food industries, as these industry typically process harsh liquids, such as blood or brine.
Cleanroom jib cranes,pharmaceutical cleanroom jib crane, food industries cleanroom jib crane