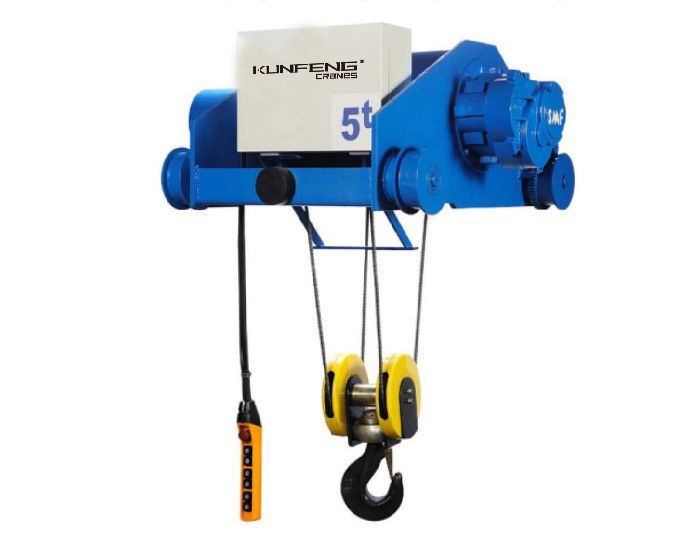 KUNFENG® electric chain hoists are high quality products built for long service in industrial applications.
The maxminum capacity of the double rail electric wire rope hoist can reach more than 50 ton.
Featuring optimized structure, good strength and less maintenance, double rail overhead crane serve you efficient work in transportation, inspection, and manufacturing.
Meanwhile, we can provide many optional features, such as higher lifting height, different lifting speed, customized hook, adapting different girder type anti-sway, dual brake, and so on. Just feel free to inquire us!