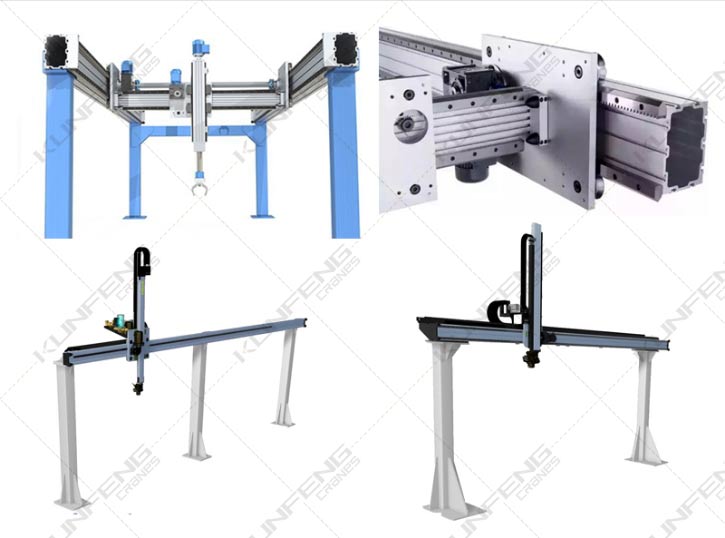 1. The track base of the seventh axis of the robot track base is welded with high-strength section steel and high-quality steel plate, which guarantees its accuracy to the greatest extent and effectively avoids deformation and vibration.
2. Integrated roller rack guide rail
Using the walking heavy-duty roller guide rack to transfer between the workpieces, the running speed is fast, the effective load is large, and the robot's range of motion is effectively expanded, making the system efficient and expandable. It can be spliced according to needs, and has the characteristics of integral molding, high precision, large load capacity, and resistance to deformation.
3. Servo motor control The servo motor drives the rack and pinion through a precision planetary reducer. It is automatically controlled and can be reprogrammed. All movements are run according to the program.
4. Safety protection device software limit; travel switch limit; anti-collision devices installed at both ends of the seventh axis; track foundation protection: organ cover protection, sheet metal semi-enclosed and fully enclosed protection, reinforced drag chains to protect the robot, Connection cables for control cabinets, etc.