The clean room intelligent double girder suspension crane is a high-end lifting equipment used in a clean and dust-free environment. It is mainly used for material handling, loading and unloading, installation, etc. It is suitable for the production of semiconductors, electronics, and medicine with high cleanliness requirements environment.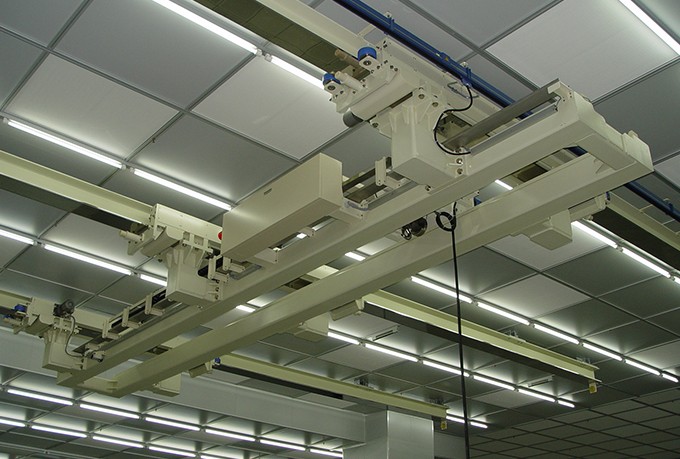 Application advantages:
1. High cleanliness: the suspension crane can operate in a clean environment to ensure the cleanliness requirements in the production process.
2. High efficiency and energy saving: The intelligent double girder suspension crane adopts advanced motor and frequency converter technology, which has the characteristics of high efficiency and energy saving.
3. Safety and stability: The suspension crane adopts multiple safety protection measures to ensure the safety and stability of operators and equipment.
4. Easy to operate: The intelligent suspension crane adopts advanced intelligent control system, which is easy to operate and can realize remote control and automatic operation.
Technical Parameters:
1. Carrying capacity: 1-100 tons
2. Span: 5-50 meters
3. Lifting height: 3-30 meters
4. Moving speed: 0-20 m/min
5. Control mode: manual/wireless remote control/PLC automatic control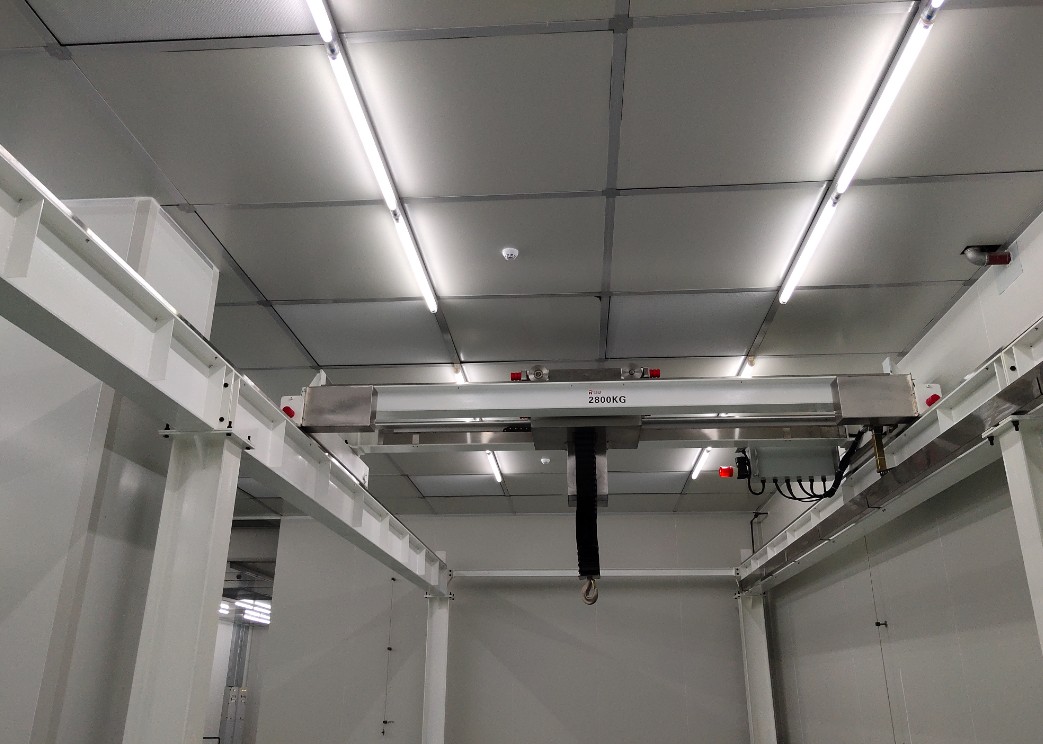 Intelligent performance:
1. Automated operation: The advanced control system can realize automatic operation, reduce manual intervention and improve work efficiency.
2. Remote control: It can realize remote control function, and control and monitor through terminal devices such as computers and mobile phones.
3. Data collection: It can realize the data collection function, collect and analyze data such as the operating status and work efficiency of the crane, and provide data support for subsequent optimization.
In short, the clean room intelligent double girder suspension crane has the advantages of high efficiency, safety, stability, and intelligence, and has broad application prospects in the production environment with high cleanliness requirements.