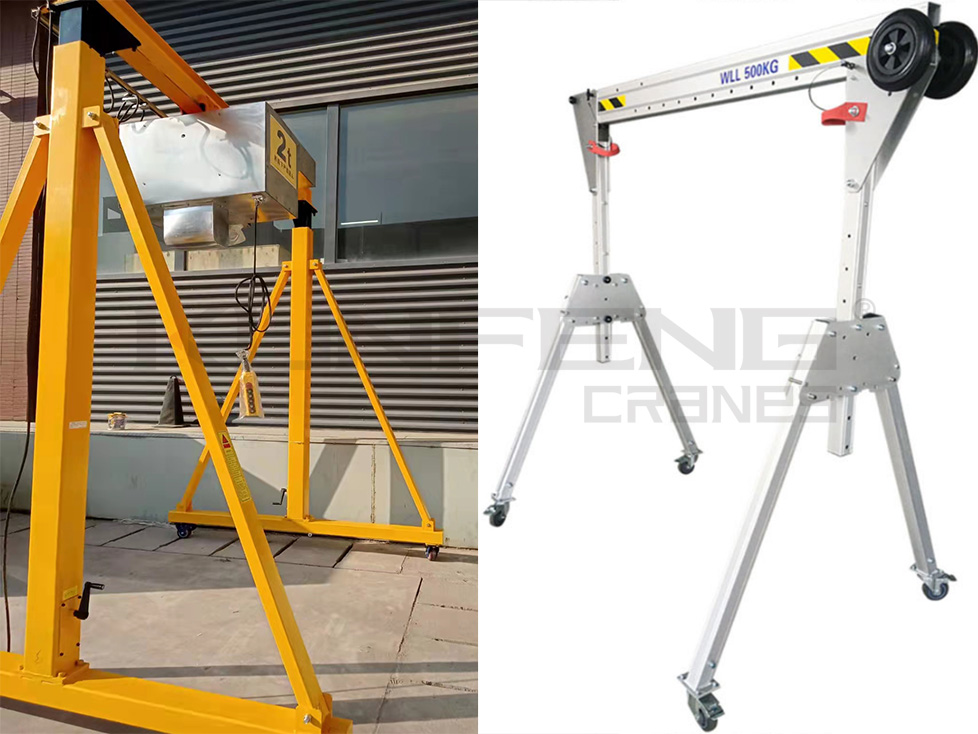 Cleanroom Mobile Gantry Supplier is a manufacturer that supplies cleanroom mobile gantry cranes. The clean mobile gantry (hoisting) series products have the advantages of simple structure, safety and reliability, convenient operation, flexible rotation, large working space and low investment cost. Sexual lifting equipment shows its superiority even more. The electric chain hoist is an indispensable lifting device on the mobile gantry, and it needs to be dust-proof when used in a clean room. Since the mobile gantry is a light and small crane equipment, the general lifting capacity is about 1 ton, and it is also a good helper for material handling and lifting in the clean workshop. So what should we pay attention to when using the clean room mobile gantry?
Precautions for using cleanroom mobile gantry
1. Overload operation is strictly prohibited (our company is not responsible for accidents and product failures)
2. Wireless control buttons and wired control buttons cannot be used at the same time.
3. For the first installation, if the power supply fails to work after being connected, please exchange two of the main power supplies at will (pay attention to phase sequence protection).
4. After installation and normal operation, brush lubricating oil on the chain to ensure the smooth running of the chain.
5. When hoisting at the same time, please run the chain up to the limit position at the same time to ensure that the height of the lower hook is parallel when hoisting at the same time.