Equipped with intelligent functions of intelligent lifting equipment
Most of the bridge crane can be loaded the intelligence function, through the software to help you improve material handling in the production process control.As a result, the operator will be able to completely control your crane, finish the work more easily.
With the help of our equipment load cycle can shorten the time and save more time and cost, at the same time, the operator's work efficiency is enhanced, the production efficiency are improved significantly.Due to the control system can optimize the movement of the crane way, reduce the chance of wear and tear of crane and its parts, thus to extend its service life.The probability of human error is the most important is, in a lower, so security is greatly increased.
By technology optimization lifting process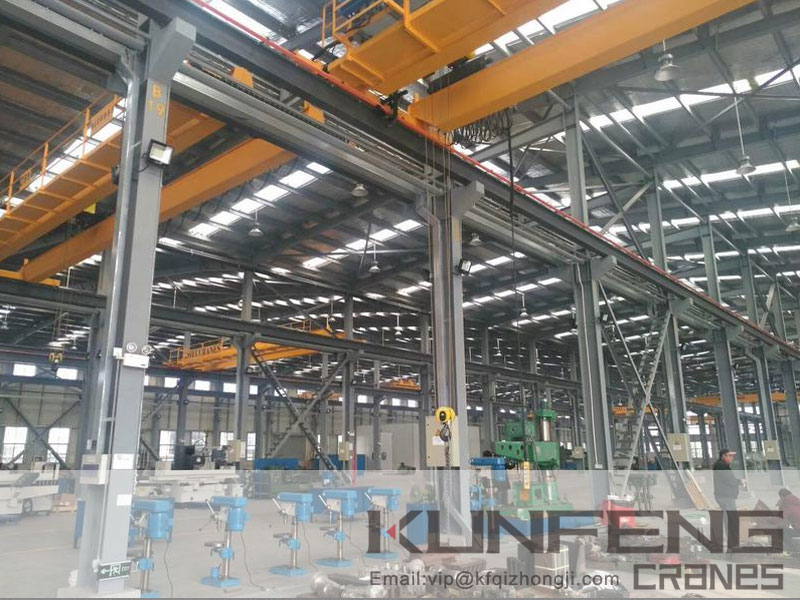 Our goal is to make intelligent functions in today's market leading lifting technology at the core of the representative.We offer you can limit Load swing the swing Control function (Sway Control), can be to stop in time for the crane encounter obstacles obstacles protection function (Snag Prevention), can reduce the secondary Load of the lateral force steering (Assisted the Load Turning), help to improve crane work regional security protection function (Protected Areas), and can promote the ultimate Load of positioning accuracy, Inching Inching function.
Here just list a few of them.To sum up, with the help of a number of intelligent features, you can implement unprecedented control of hoisting process.At present, our wire rope hoist crane and the open type hoist crane can loading such intelligent function.
Single order or a complete set of installation
Our intelligent function to meet your needs in advanced lifting requirements.We can add it to your new product order, but also can install on your existing equipment.You can choose single item order, but we usually recommend that you choose can be applied to the function of the specific production process package.