In today's fast-paced and ever-changing world, the need for cleanrooms has become increasingly important. Cleanrooms are specially designed environments that are free from contaminants, such as dust, bacteria, and other particles that can negatively impact the quality of products being manufactured. As a result, cleanroom bridge cranes and electric hoists have become essential tools for many industries, as they provide a safe and efficient way to handle materials and products in food industry and electronic industry.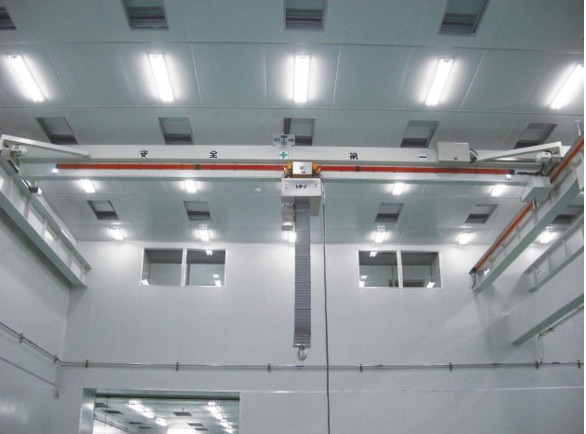 Cleanroom cranes and hoists are also designed with ergonomics in mind, ensuring cranes are easy to use. Our products are equipped with advanced safety features, including overload protection, emergency stop buttons, and limit switches, which help to prevent accidents and ensure the safety of workers.

Designed with precision and accuracy, our clean room overhead cranes ensure the lifting operation meet the highest standards of cleanliness and safety.
• Large Capacity: With electric cleanroom hoist capacity range from 100 kg to 5 ton, the applicable environment becoming wider.
• Special Design: Covered by stainless steel frame and organ shield, our cleanroom cranes has the ability to withstand rigorous requirement of clean room environments. For example, the fiber belt hoist is a great choice for electronic industry assembly: Cleanroom cranes are used to assemble electronic devices such as smartphones, laptops, and tablets. The cranes are capable of lifting and moving heavy components and subassemblies, while minimizing the risk of contamination and damage to the components.
• Tailored Service: We provide customizable service to fit the specific needs of each customer, making you an ideal choice for companies looking for tailored solutions.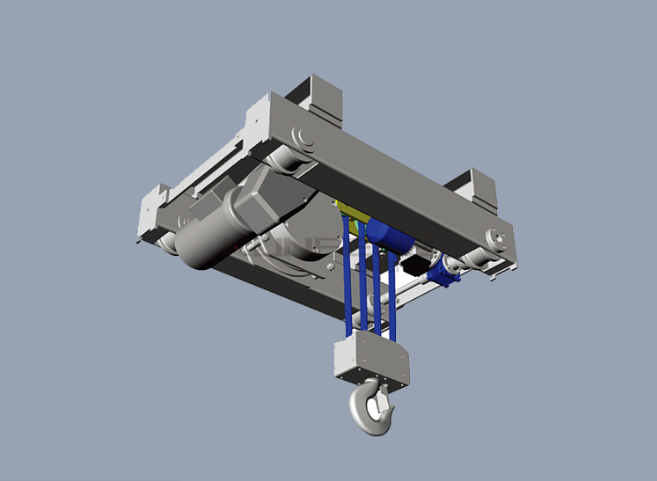 KUNFENG CRANES products are designed to meet ISO 14644-1 Cleanroom Standards, ensuring provide the necessary level of cleanliness for each application. Additionally, our cleanroom cranes and hoists are certified by CE and TUV, providing further assurance of cranes'quality and safety.

As a leading Chinese clean room crane manufacturer, KUNFENG CRANES has a strong commitment to quality and customer satisfaction. With over 15 years of experience in the industry, we have become a trusted name in the field of clean room lifting equipment, providing innovative solutions in various industries, including pharmaceuticals, biotechnology, electronics, and food processing.
We understand your needs and provide customized solutions that meet your specific requirements. Experienced engineers and technicians are dedicated to providing exceptional service and support, ensuring you receive the best possible experience.
Contact KUNFENG CRANES today to get clean room cranes quotation!