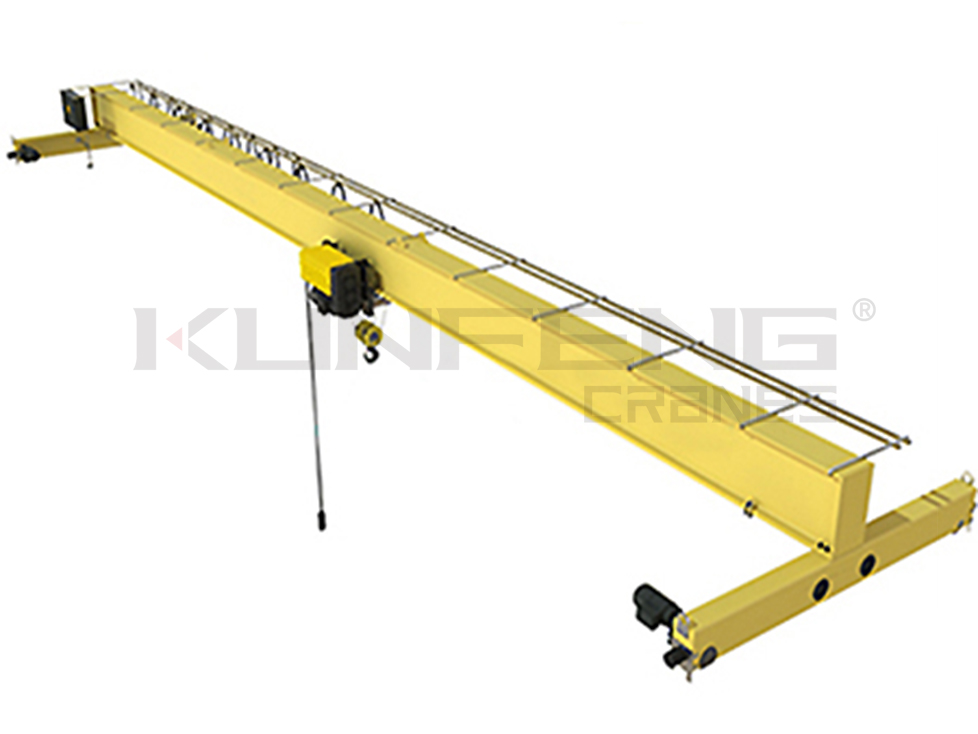 European Electric Single Girder Overhead Crane with light dead weight, small wheel pressure and reliable performance is easy to operate, small wheel pressure and margin can cut down earlier stage project investment of workshop, low noise, low energy consumption and environment protection. High quality of this crane can greatly reduce the maintenance cost.
Single Girder Overhead Crane with LD Electric Hoist used in warehouse to do many kinds of lifting works, it is a light duty overhead crane and is widely used in plants, warehouses, material stocks. However, it cannot be used in environment which is combustible, explosive or corrosive. Its main electric parts are Schneider brand, lifting mechanism is the LD electric hoist, which assistant the crane to finish the lifting and moving work efficiently and safety.
The electric hoist runs along the lower flange of the I-steel of the girder to accomplish article hoisting. It features light structure and easy installation and maintenance, and is widely used for different places for hoisting. The classification group is A3, and the operating ambient temperature is -25°c~40°c.