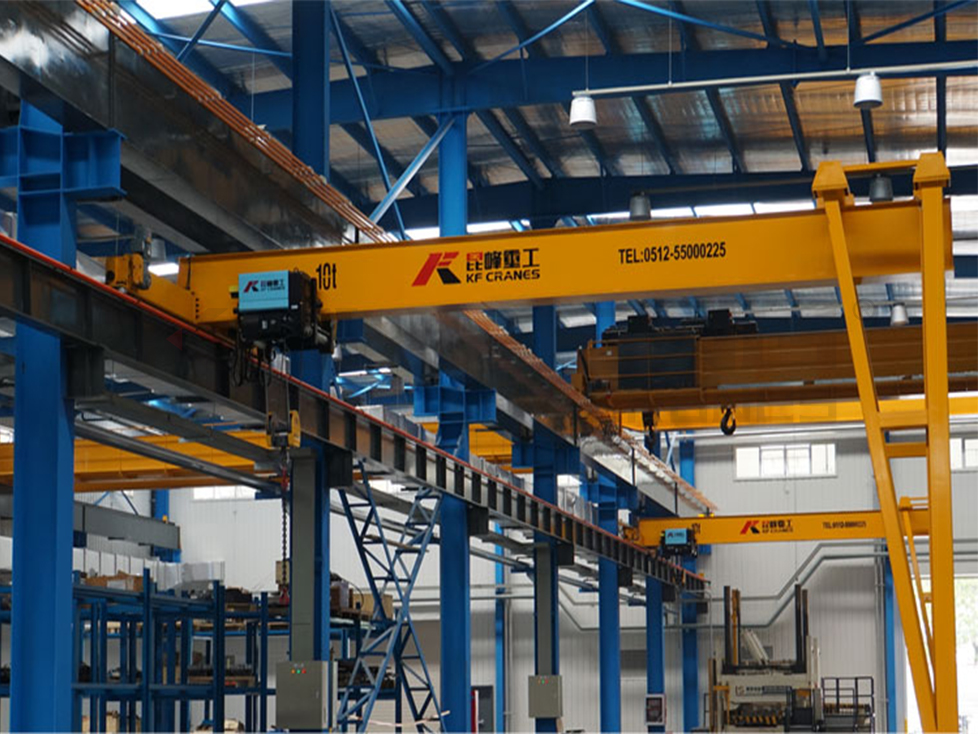 Electric hoist semi-gantry mobile crane is a special form of gantry crane, which has only one side with supporting legs, and the other side supports the gantry crane running on the factory building or trestle. Semi-gantry cranes can be divided into single-girder and double-girder types, which can be customized according to different lifting capacities, spans, lifting heights, working environments and control methods. Semi-gantry cranes can save space and cost, use the existing plant structure, expand the working area, and improve production efficiency. Semi-gantry cranes are suitable for various indoor and outdoor occasions, such as steel warehouses, precast yards, construction sites, ports, railway stations, power plants, etc.
Advantages of mobile semi-gantry cranes:
● It can move freely on the ground without tracks, and can also use the side support of the factory building or trestle to carry out operations, with strong adaptability.
● Covering more working areas, no need to change the plant structure, and the plant is more beautiful.
● Simple structure, flexible operation, safety and reliability, convenient maintenance, large lifting weight, low headroom, small wheel pressure, and stable operation.
● Faster and easier to install and remove, ideal for rental factories or multiple workplace use.
Electric hoist semi-gantry mobile crane specifications
Lifting Capacity

t

2

3

5

10

Span

m

10,12,16,20

10,12,16,20

10,12,16,20

10,12

16,20

Lifting Height

m

6

6

6

6

Traveling Mechanism

Travelling Speed

Ground

m/min

20

20

20

20

Cab

20,30

20,30

20,30

20,30

Reducer

LDAC1 LDA1

LDAC1 LDA1

LDAC1 LDA1

LDAC1 LDA1

LDH LDHC

Wheel Diameter

mm

270

270

270

270

400

Electric Hoist

Type No.

CD1,MD1

Lifting Speed

m/min

8 ; 0.8/8

8; 0.8/8

7;7/0.7

Travelling Speed

m/min

20(30)

20(30)

20(30)

20(30)

Rail Recommended

P24

P24

P24,P38

P38

Power Source

3-Phase A.C.50Hz 380V