Electric double girder overhead crane is a common lifting equipment, usually composed of steel structure, motor, reducer, brake, gear, wire rope, controller and other parts. Electric double girder overhead cranes are suitable for factories, mines, docks, shipyards, warehouses and other places for lifting objects, loading and unloading goods, and installing equipment.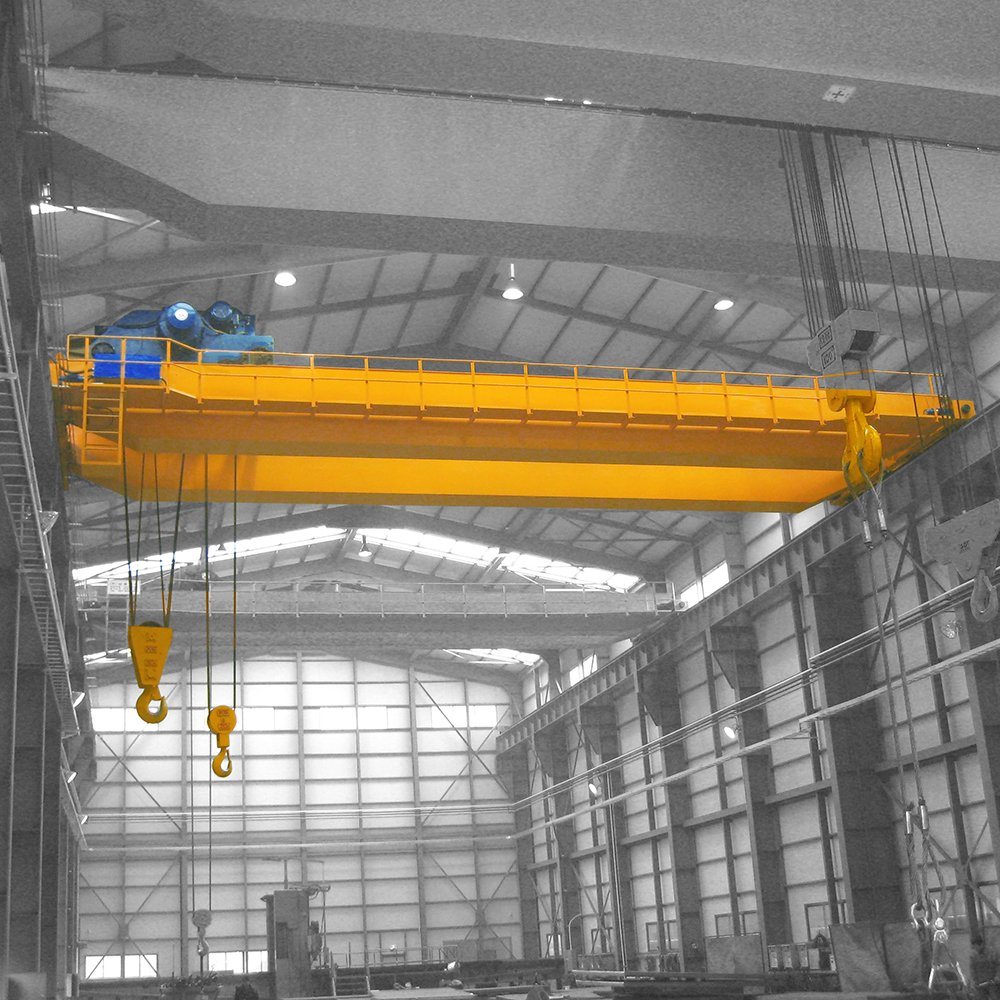 The main composition principle of the electric double girder bridge crane is as follows:
Steel structure: including double girders, main girders, auxiliary girders, end girders, rails and other parts, it is the supporting structure of the whole crane.
Motor: The power source of the hoisting machinery, which provides the power of the hoisting machinery.
Reducer: convert the high-speed rotation of the motor into a low-speed high-torque output, so that the lifting machinery can bear a greater load.
Brake: To ensure that the hoisting machinery can stop immediately after it stops working, so as to avoid the injury of personnel and equipment caused by the falling of heavy objects.
Gear: transmit the power between the motor and reducer to the wire rope.
Wire rope: one of the important components of hoisting machinery, capable of bearing large loads.
Controller: By controlling the operation of the hoisting machinery, it can be guaranteed to work smoothly and reliably.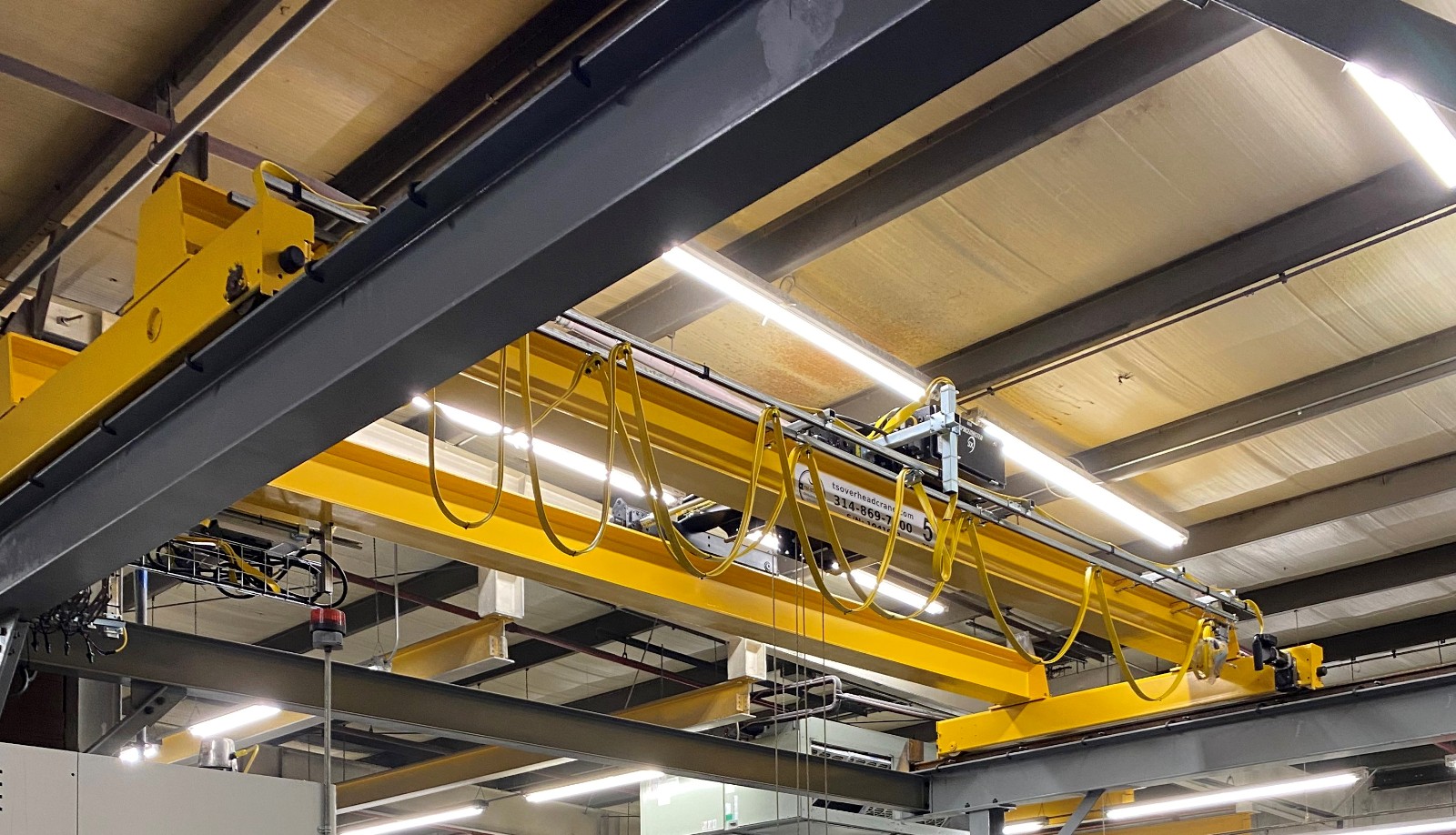 The main parameters of the electric double girder overhead crane include the maximum lifting capacity, lifting height, span, working level, working environment temperature, control method, etc. Specific parameters should be selected according to actual usage requirements. Its advantages include large carrying capacity, flexible movement, easy operation, safety and reliability, etc. At the same time, it has reasonable structure, exquisite workmanship, convenient maintenance and long service life. In terms of market prices, the price of the electric double girder overhead crane is quoted according to the customer's customization needs for the product. Generally speaking, the price is between tens of thousands of yuan and several million yuan. KUNFENG intelligent lifting system service providers recommend choosing reputable brands and manufacturers, choosing models and specifications that suit you, and paying attention to product quality and after-sales service.