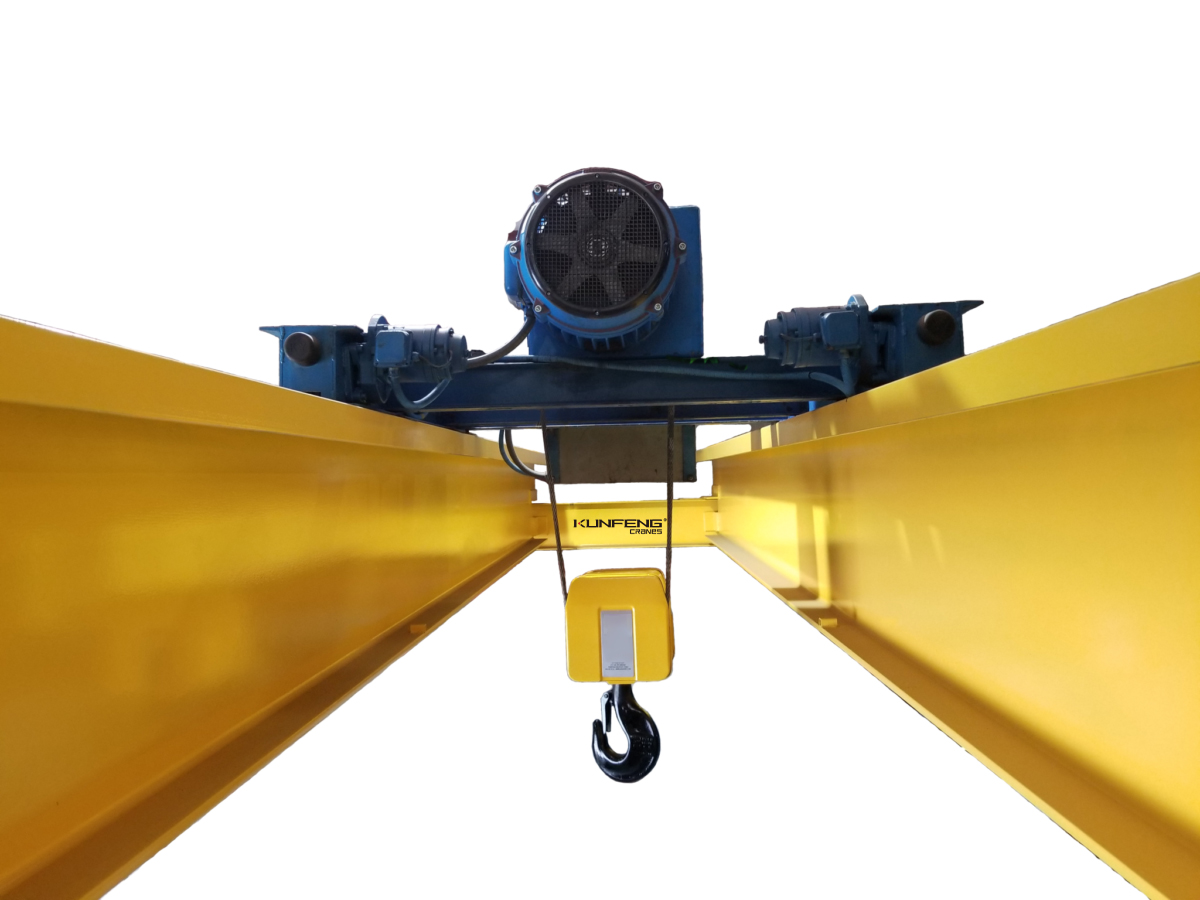 Designed for moving heavy loads, KUNFENG® double rail end carriage can glide smoothly and almost silently.


The carbon steel wheels make trolley sturdier and lifting efficiently. Double girder design make a high capacity lifting easily. When equipped with a hoist, the motorized double rail trolley enable a convenient delivery.
In addition, electric end carriages are primer-coated, which allows customers to choose the desired top coat color. The span, wheels, motor output can be customized. Specification of products may differ depending on your location. Please contact KUNFENG® for more information.
Capacity
1t to 20 t
Max. Span
3 to 27m
Traveling Motor
Output (kW × 2)
0.21/0.25 to 1.25/1.5 x 2 m/min (50/60 Hz)