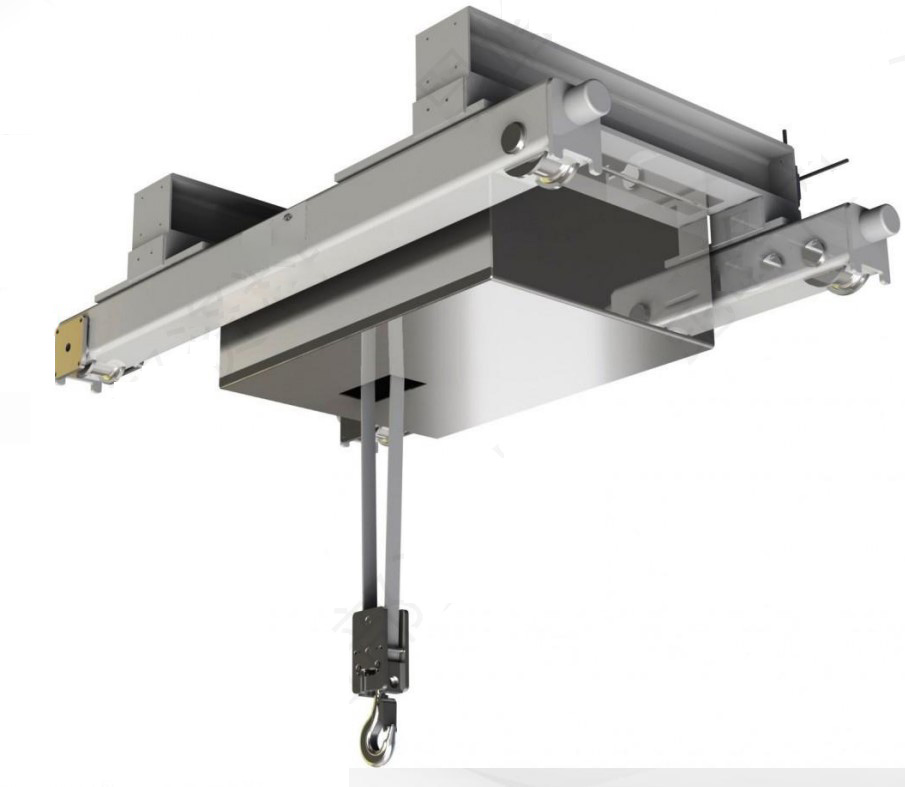 With boosting capacity, the clean room overhead crane is especially designed for the lifting operation in sensitive environment, including, but not limited to, the following:

Semiconductor industry
Lithium battery industry
Food industry
Aerospace industry
Photovoltaic solar panels
Stainless steel hoist cranes are easy to keep clean and handle loads up to 10 ton. It can easily meet the international standard ISO14644, which sets guidelines for cleanroom classification and performance. By adhering to this standard, our electric hoists ensure that the cleanroom environment maintains the required levels of cleanliness and particle control.
When equipped with cleanroom lifting equipment, such as the stainless steel hoists mentioned, the production processes within cleanrooms can experience significant improvements. The static and dust-free features of the cleanroom lifting equipment contribute to a cleaner and controlled environment, reducing the risk of contamination and maintaining the integrity of sensitive products and processes.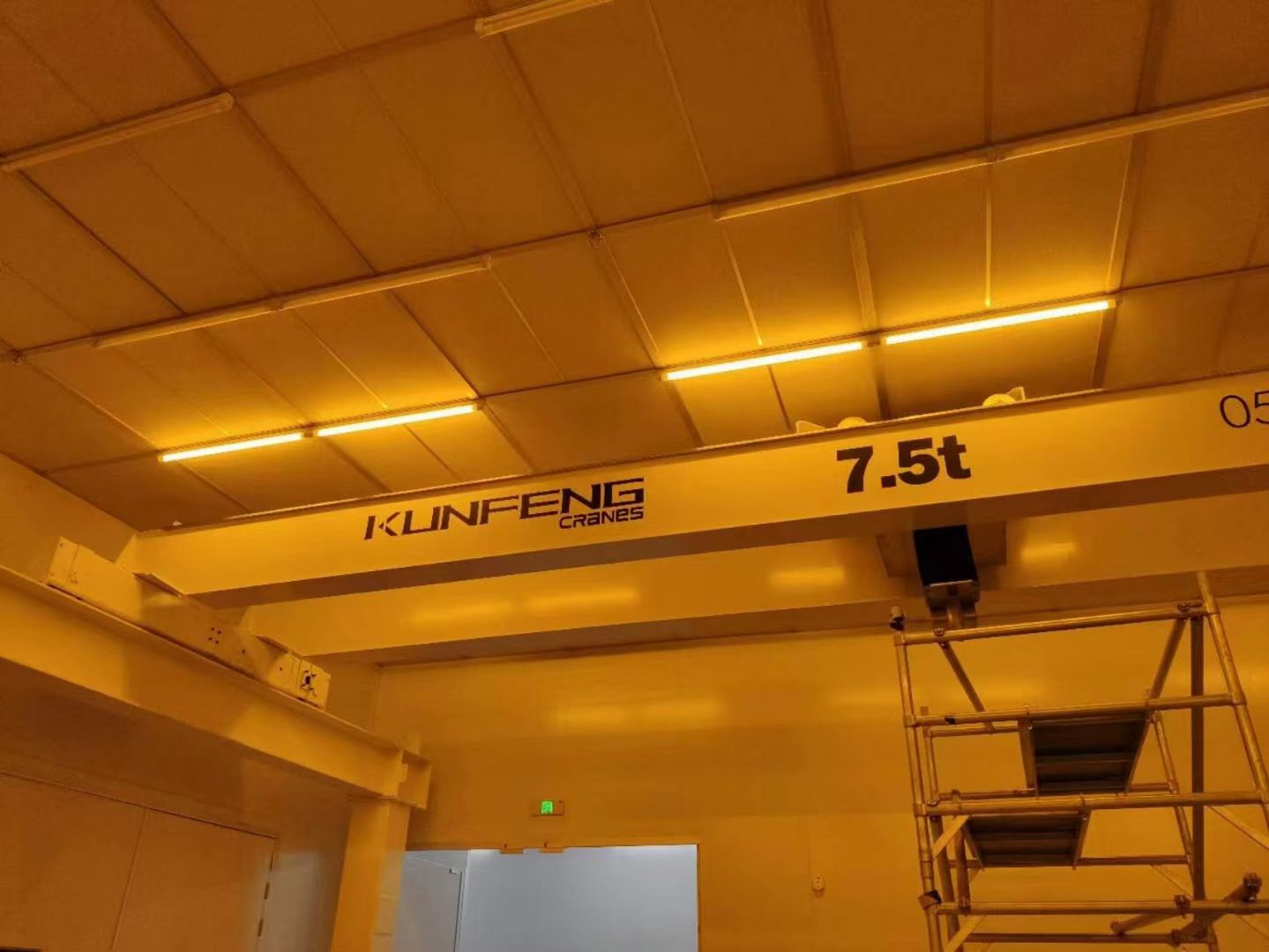 KUNFENG Cranes, understanding the diverse needs of cleanroom environments, offers a wide range of optional cleanroom overhead cranes tailored to specific requirements. These options include bridge cranes, gantry cranes, jib cranes, belt cranes, and hoists specifically designed for cleanroom applications. Each type of crane serves different purposes and can be customized to meet the unique demands of cleanroom environments, ensuring efficient and reliable material handling operations. Contact us now to request a quote now!