A single girder cleanroom crane is an overhead crane system designed for cleanroom environments. It consists of a single beam that spans the width of the crane bay and is supported by end trucks or fixed on the workstation. The crane is made of non-corrosive materials and is compatible with cleanroom environments to prevent contamination.
In addition to be used in pharmaceutical industry and food industry, cleanroom cranes are also commonly used in the electronic industry, which includes the manufacturing of various electronic components and devices such as printed circuit boards, computer chips, and consumer electronics. Some specific applications of cleanroom cranes in the electronic industry include:
1. Handling of electronic components: Cleanroom cranes are used to lift and transport delicate electronic components such as microchips, transistors, and capacitors. The cranes are designed to minimize vibration and ensure that the components are not damaged during handling.
2. Assembly of electronic devices: Jib cranes are suitable for limited space handling. In electronic industry, clean room jib cranes are required to assemble electronic devices such as smartphones, laptops, and tablets. The cranes are capable of lifting and moving heavy components and subassemblies, while minimizing the risk of contamination and damage to the components.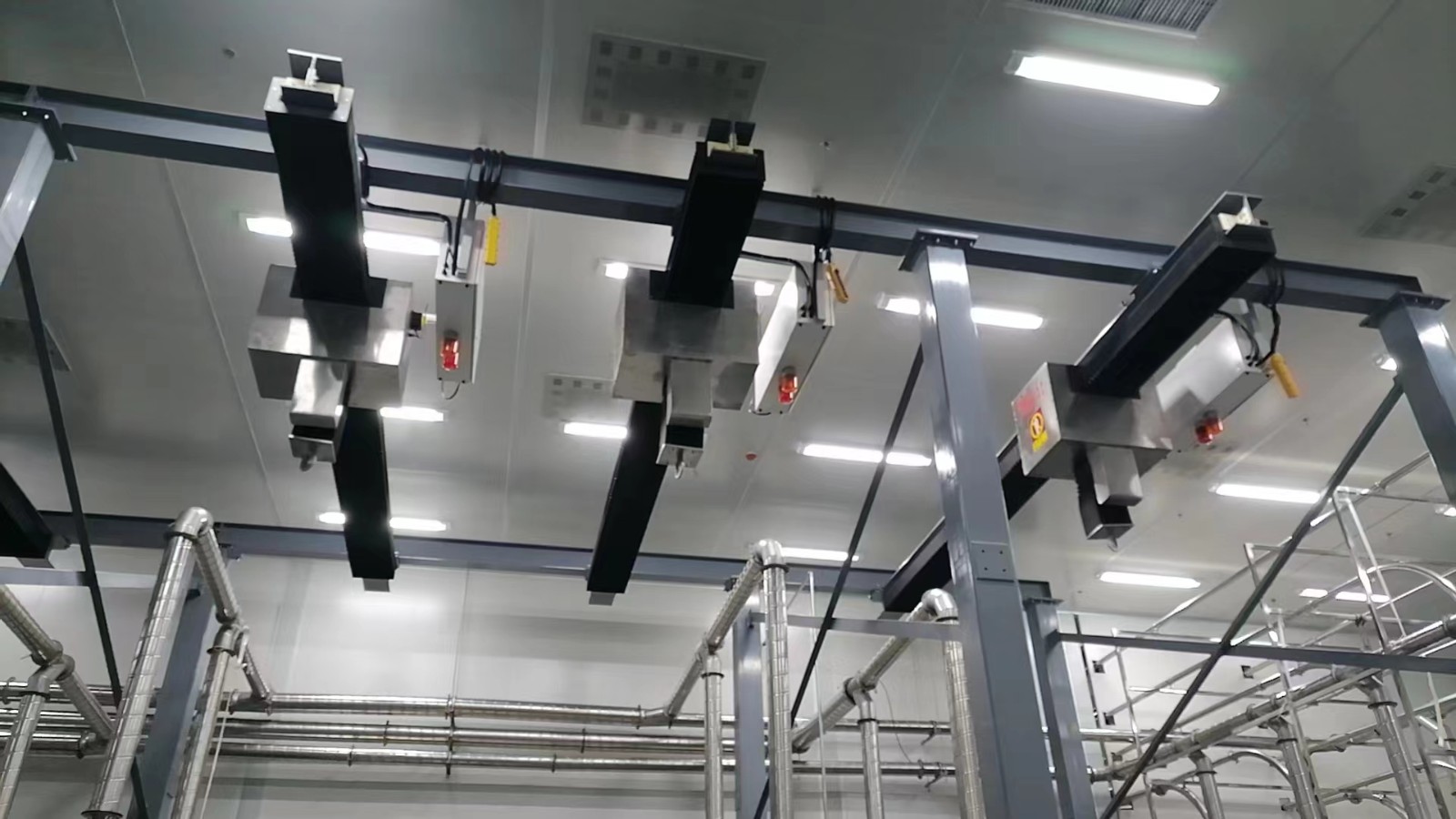 3. Testing and inspection: Clean room cranes are used to move electronic components and devices to testing and inspection stations within the cleanroom environment. The cranes are designed to ensure that the components and devices are not contaminated during transport.
4. Packaging and shipping: Cleanroom overhead cranes are used to package and ship electronic components and devices. The cranes are designed to ensure that the products are not damaged during packaging and that they are not exposed to contaminants during shipping.
Overall, cleanroom cranes play a critical role in ensuring that electronic components and devices are handled and manufactured in a clean and controlled environment, which is essential for producing high-quality and reliable electronic products.
KUNFENG Cranes supplies custom service, clean room cranes can be supplied based on your requirement. Whether it's overhead crane, jib crane, gantry crane, or chain hoist, belt hoist, all these can be made to order. Contact us today!