Truss robots
are also called gantry robots, which belong to Cartesian coordinate robots. It is a kind of fully automatic industrial equipment that is based on the rectangular X, Y, Z three-coordinate system to adjust the work position or realize the trajectory movement of the work piece. The truss robot can carry objects and operate tools to complete various tasks. It has
fast speed, high precision, good dust and dirt resistance
, and a complete set of material handling and storage for the automatic turning and drilling of bearing workpieces. Equipment to meet the needs of actual machine tool production lines.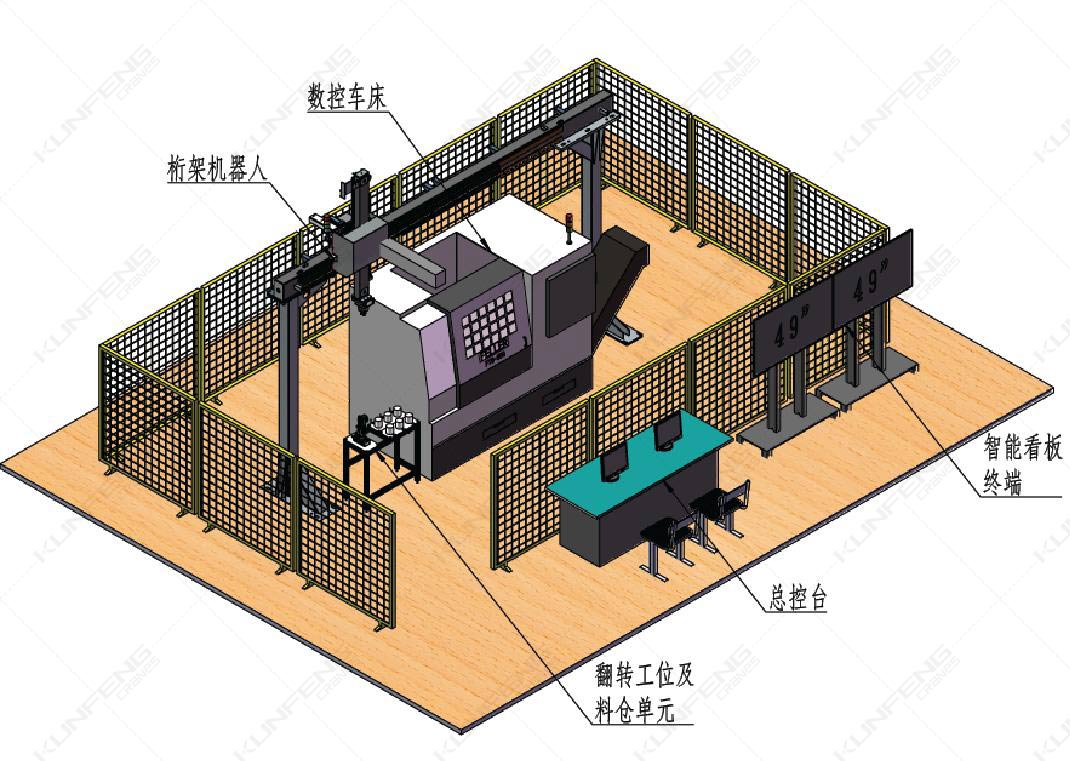 The truss robot is mainly constructed by multi-dimensional robot walking axis, each robot walking axis is composed of heavy-duty aluminum profile, roller linear guide and servo motor. As the moving frame and carrier, the cross-sectional shape of the heavy-duty aluminum profile is optimized through the finite element analysis method, and the production is refined to ensure its strength and straightness. The roller V-shaped guide rail is used as the moving guide rail.
The motion transmission mechanism adopts timing belt, rack and pinion or ball screw. Kangdao Technology's truss robot uses profile or square steel as the main frame, inlaid with linear sliding guides and gear racks, etc., as the refined profile of the motion frame and carrier, its cross-sectional shape is optimized by finite element analysis, and the production is refined. Ensure its strength and straightness. Various guide rails have been used in various industries for many years and have been continuously improved so that their reliability, noise reduction, bearing capacity, maintenance-free and other aspects and overall performance have reached the world's best.
The space movement of the truss robot is realized by three mutually perpendicular linear movements. The control core of the truss manipulator is realized by industrial controllers (such as: PLC, motion control, single-chip microcomputer, etc.). Since linear motion is easy to achieve full closed-loop position control, it is possible for the truss robot to achieve high position accuracy (μm level). In order to achieve a certain movement space, the structural size of the truss robot is much larger than that of other types of robots.