Technology is always improving. Appliances get more advanced and machines are constantly upgraded. There's no reason why your cleanroom crane should stay behind. Smart solutions can take your business processes to the next level. Curious as to how? Then read on.
Even a 'simple' overhead crane can be upgraded to a high-tech solution. There are various solutions and smart designs to choose from. Below, you'll find a few examples.
Software and overhead systems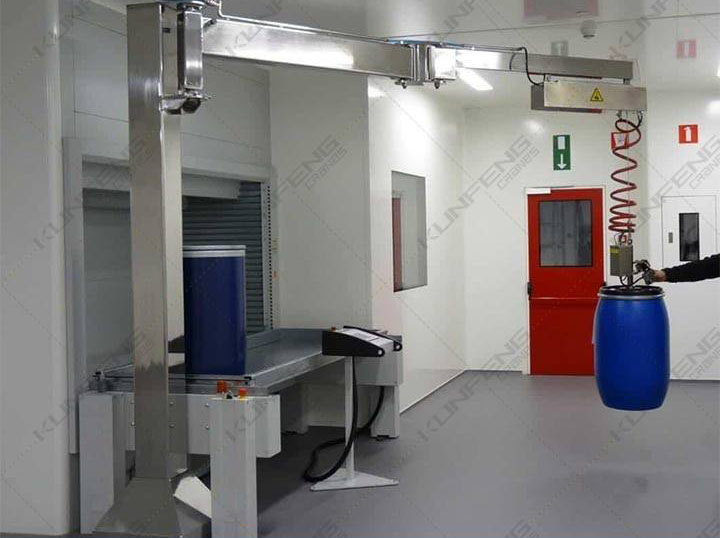 Lifting and hoisting equipment can work together. Even with existing systems and software. This is especially useful for environments where people are not allowed for safety or security reasons. This not only enhances the efficiency of your cleanroom, but it also means there are less people involved in the process. Therefore, you have a cleaner and more hygienic cleanroom.
Weight determination
Suppose you have to lift ten thousand kilos. It's useful to know that you are going to lift exactly that. Especially a heavier load could damage your equipment and/or cranes, costing you a pretty penny. By using the weight determination function, you can read exactly how heavy your load is before you lift it. Ensuring you won't overload or reach beyond the indicated level, according to the specified FEM Hoist Duty classification (European Materials Handling Federation).
Automatic balancing
Fragile products like microchips need to be lifted at several points because they require extreme precision. If the load on each hook is equal, they will lift synchronously. The automatic balancing solution will ensure that this is always the case. With sensors and measuring points that are up to 1mRAD/m accurate, a load is aligned precisely against the lifting eyes. This is equal to a one-millimetre height difference in a meter.