The rubber tyre container gantry crane is a kind of mobile lifting equipment, mainly used for loading and unloading operations in container terminals, freight terminals and other places. It consists of main beam, outriggers, lifting mechanism, traveling mechanism, steering mechanism, etc. The main beam is the lifting part, and the outriggers are used to support and stabilize the entire equipment.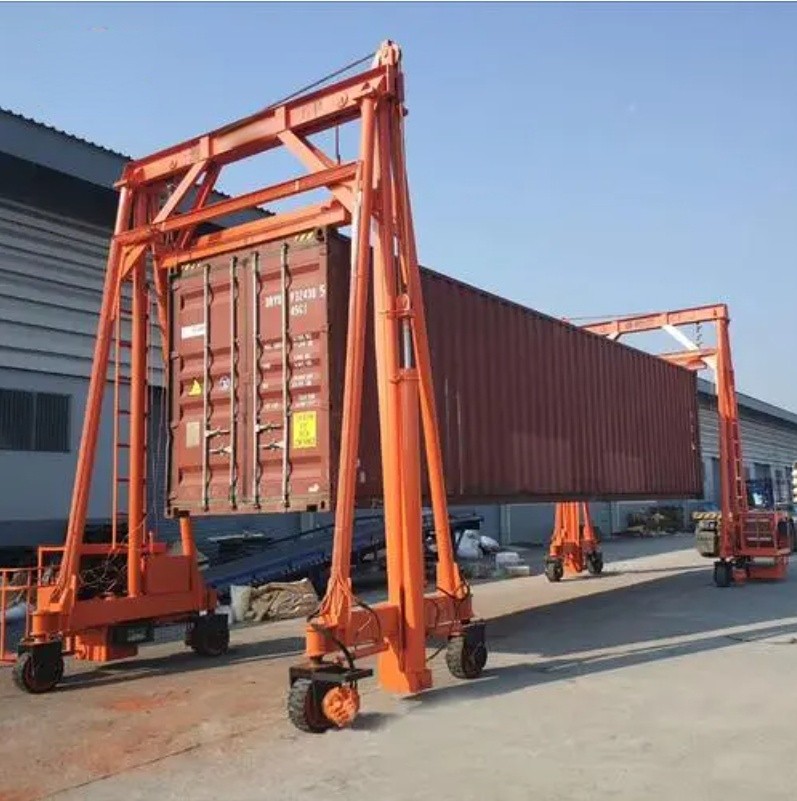 Structure introduction:
● Running mechanism: It is driven by tires and has good walking performance and flexibility. It can travel freely on the dock site and adapt to different working positions and site needs.
● Steering mechanism: Equipped with a steering mechanism, which can realize steering and turning operations. This makes it easier for the gantry crane to turn and adjust its position in a narrow site.
● Lifting mechanism: Equipped with a lifting mechanism, the container can be lifted and transported. The lifting mechanism usually uses a hydraulic system, which has greater lifting capacity and stability.
● Control system: Equipped with a control system to control lifting, walking, steering and other actions. The control system usually includes a console and a controller, which is easy to operate and has a good human-machine interface.
● Strong mobility: It has good mobility and can move to different working positions quickly and flexibly. This mobility allows the equipment to adapt to different loading and unloading needs and working sites.
Product advantages:
● Improve yard utilization and stacking capacity
● Flexible and adaptable
● Low energy consumption, low maintenance cost, environmentally friendly
● Material handling efficiency is high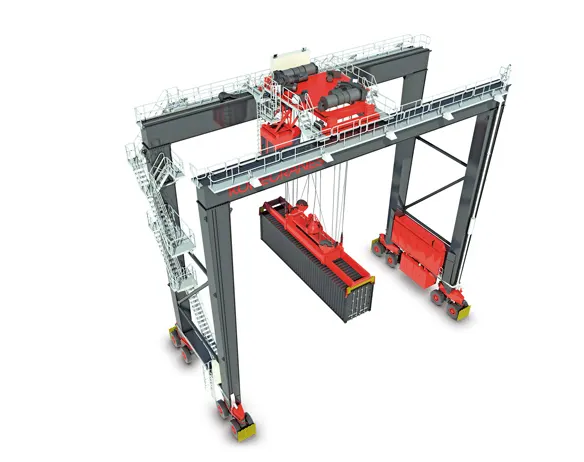 The rubber tyre container gantry crane is an efficient, flexible and mobile lifting equipment. It achieves flexible walking through tire drive and steering mechanisms, and has the ability to lift and carry containers. This equipment is widely used in docks, freight places and other places to improve loading and unloading efficiency and operational flexibility.