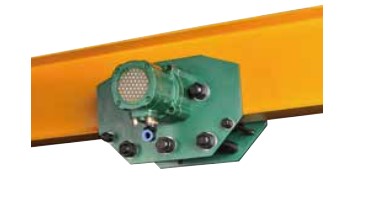 Air motor driven trolley is designed to operate with air chain hoist.
Treated with tempering and quenching, lubricated with extreme pressure lithium base grease, they are strong and durable for long life. The pneumatic trolley relies on compressed air to drive the air motor to work. It is mainly composed of five parts, valve, air motor, reducer, panels and pins. The orderly and ingenious composition of five parts ensures the safe and effective operation of air hoist.
● Powered by 0.6 Mpa compressed air, no spark, 100% work duty, air trolley has created an essential conditions for high-efficiency continuous operation.
● Small in size and light in weight, the weight is one-third to one-eighth of the electric trolley of the same specification.
● Able to negotiate curve. Suitable for most I- and H-beam profiles.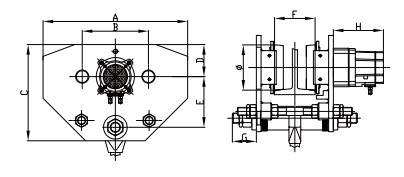 In accordance with ATEX certificate, our air hoist trolley are suitable for gas and dust hazardous areas. For example, medicine, chemical industry, machinery manufacturing, coal mining, offshore drilling platform, national defense and military industry and other fields.