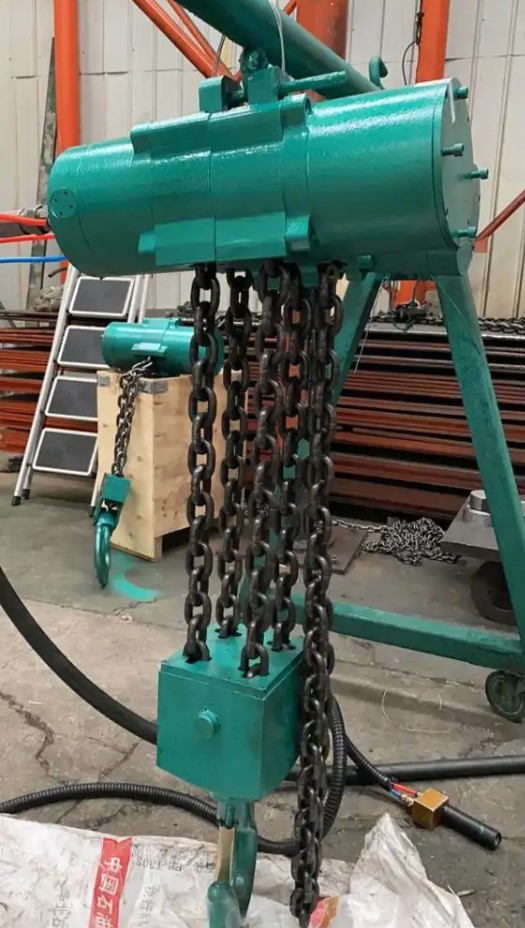 Mining air hoist are designed specifically for underground mining and multiple lifting operations. According to different model, the hoists capacity range from 125 kg to 50 tons. Mining pneumatic hoists can be chained to suit your lift height and can be suspended or mounted onto a trolley.

Features:
• 100% duty, no downtime.
• Safety bars serve as fall-, breaking- and impact protection. Additionally equipped with tilting protection.
• Suitable for potentially explosive areas where a spark can cause an explosion.
• Strong power, solid structure, low noise.
• ISO9001 certified, ATEX approved.