Based on the explosive-proof feature of air chain hoist, the low headroom pneumatic hoist have average decibel rating of 80 dBA for comfortable noise levels.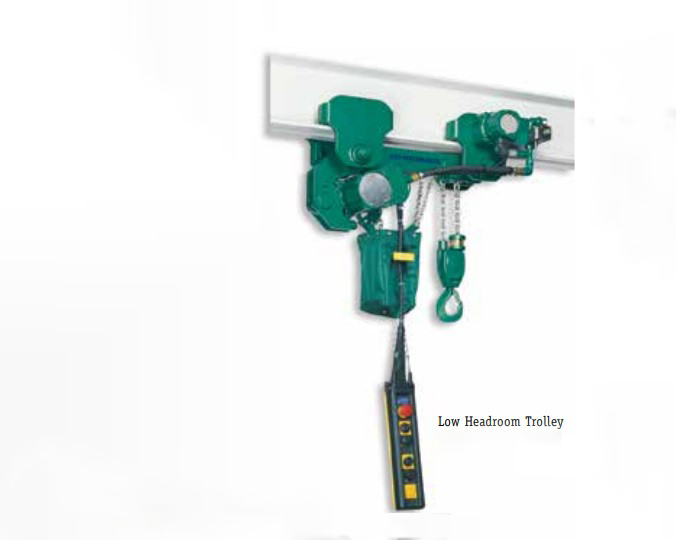 Suitable for workshop with limited working space. All steel construction enable the low headroom air chain hoist corrosion resistant and their marine grade paint further adds the exceptional durability.
Accurate positioning system allow low headroom air hoist stopped as necessary without manual intervention, which make efficient work available.
In addition, adjustable trolley widths and custom height of air hoist are available. The low headroom air hoist can often be an I-beam such as a horizontal building support or some kind of crane such as a jib crane or gantry crane.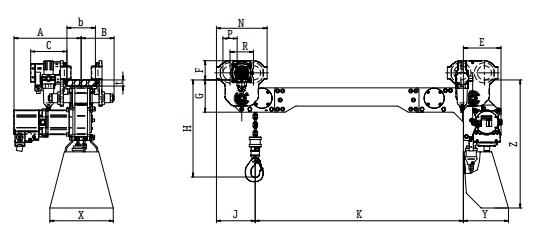 | | | | |
| --- | --- | --- | --- |
| Type | Unit | KFD 10-3 | KFD 20-3 |
| A max. | mm | 332 | 332 |
| B | mm | 163 | 220 |
| b min. | mm | 90 | 90 |
| C | mm | 182 | 182 |
| E | mm | 195 | 195 |
| F | mm | 95 | 95 |
| G | mm | 159 | 159 |
| H | mm | 388 | 438 |
| J | mm | 192 | 220 |
| K | mm | 435-1100 | 410-1100 |
| M | mm | 28 | 28 |
| N | mm | 250 | 250 |
| t max. | mm | 30 | 30 |