The automatic overhead intelligent crane is a kind of lifting equipment that integrates automation technology and intelligent control technology. It adopts electronic control system and sensors, which can realize autonomous control and intelligent operation. Compared with traditional overhead cranes, automated overhead cranes have the advantages of easy operation, improved energy efficiency, and improved safety. It mainly realizes the intelligent control of the lifting operation process through the computer program control system, and is an advanced lifting equipment.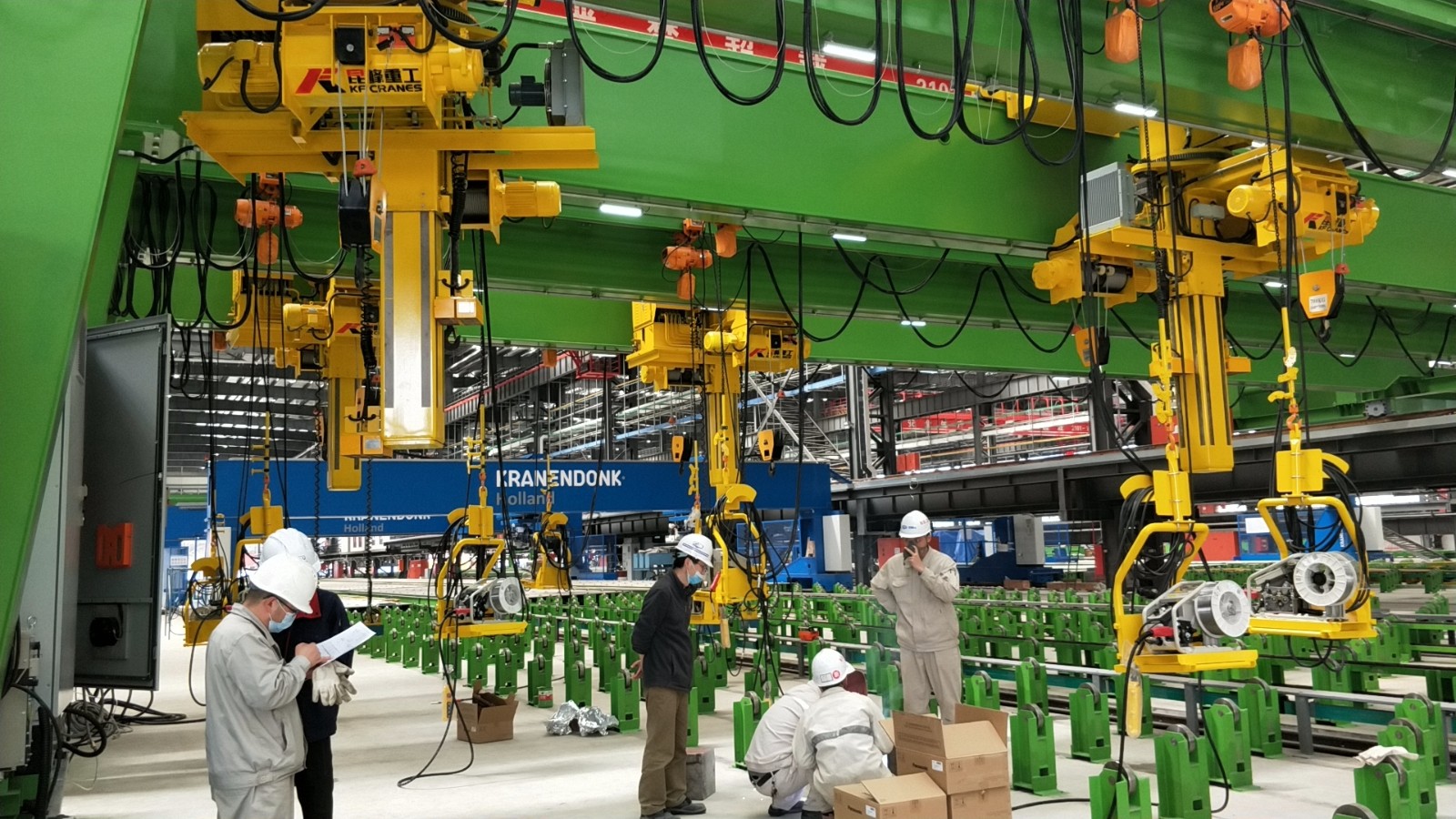 Features
● The degree of automation is high, which can realize fully automatic operation, reduce human intervention, and improve production efficiency and safety.
● Strong intelligent function, equipped with sensors, cameras and other equipment, can realize functions such as automatic positioning, automatic identification, automatic obstacle avoidance, etc., which improves the intelligence of the equipment and the accuracy of operation.
● The operation is convenient and fast, and the human-computer interaction interface is adopted, which can be operated through touch screen, voice control, etc., which simplifies the operation process and improves the convenience and efficiency of operation.
● The operation data can be collected and analyzed, and the operation efficiency and energy consumption management of the crane can be improved through data mining and optimization algorithms.
● Adaptive adjustment can be made according to different working conditions and load requirements, which improves the adaptability and working efficiency of the crane.
Operating principle
● Sensor perception: The crane senses the working status of the crane in real time, including load weight, lifting height, operating speed, etc., through sensors installed in various key parts, such as weight sensors, position sensors, and force sensors.
● Data processing: The data collected by the sensor will be transmitted to the control system for processing. The control system can perform data analysis and processing according to preset algorithms and logic, such as judging whether the crane is overloaded, whether it has reached the set height, etc.
● Motor control: The control system will control the motor of the crane for motion control according to the analysis results of the sensor data. For example, according to the position of the crane and the weight of the load, the motor is controlled to perform actions such as lifting, moving and lowering.
● Remote monitoring and operation: The crane can be connected to the remote monitoring center through the Internet to realize remote monitoring and operation. The monitoring center can monitor the working status of the crane in real time, and perform remote control and adjustment as needed.
● Automated operation: The crane can be operated automatically according to preset procedures. For example, the working path and action sequence of the crane can be set, and the crane will operate autonomously according to the program, reducing manual intervention.