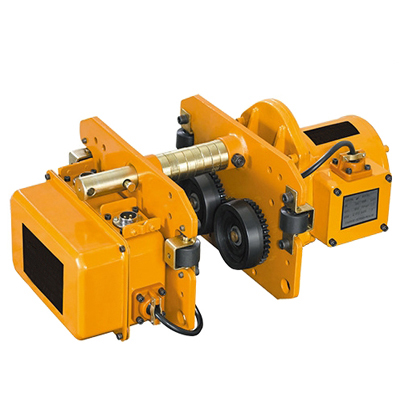 Designed for chain hoists, the lifting trolley is a single speed electric hoist trolley with a 0.4~0.75 horsepower motor. These electric trolleys are suitable for travel on curved tracks with I-beam girders.
The motorized hoist trolley is easy to stall and easy to use, widely used in factories, mines, warehouses for lifting goods.
Lifting speed: 11-21m/min
Capacity: 0.5-10 ton
I-beam: 52-220mm
Special specification and marks can be made according to the customer.