Pharmaceutical workshop clean room jib crane is a kind of mechanical equipment used for material handling in clean room. It usually consists of rotating mechanism, lifting mechanism, suspension device, control system and other parts. The main function of the jib crane in the clean room is to move the materials in the clean room from one position to another through rotation, lifting and other actions to meet the special needs of the clean room for material handling.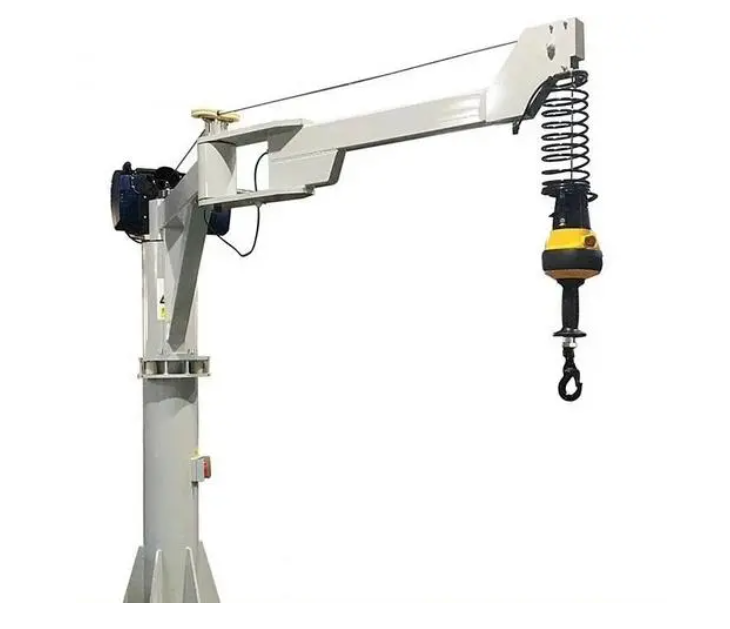 Column jib cranes are generally suitable for short distances, frequent use, and intensive lifting operations, and have the advantages of energy saving, labor saving, and small footprint. It is mainly composed of a column, a rotary arm rotary drive device and an electric hoist. The lower end of the column is firmly fixed on the concrete foundation through anchor bolts, and the cantilever is driven by a cycloidal pinwheel reduction device. The electric hoist is on the swing arm I-beam. Run left and right in a straight line to lift heavy objects.
Features of clean room jib crane:
● Height adjustable: The height can be adjusted as needed to meet the needs of material handling at different heights.
● Flexible rotation: It can rotate 360 degrees, which is convenient for operators to carry materials and improve work efficiency.
● Optional suspension device: Suspension device can be selected according to needs, such as claw type, suction cup type, etc., to meet the material handling needs of different shapes and materials.
● Simple operation: It can be controlled automatically or manually through the control system, which is convenient for the operator to carry out material handling.
● Environmental protection and safety: Made of environmentally friendly materials, the rotation, lifting and other movements are stable, and will not affect the air and materials in the clean room.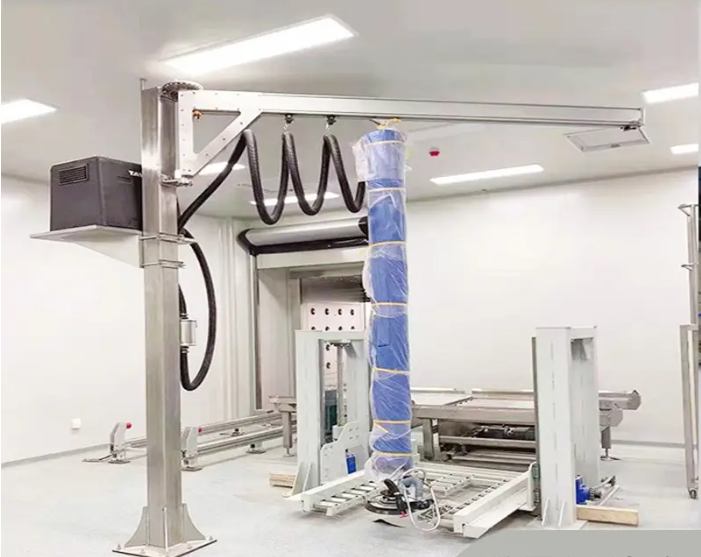 Application of jib crane in clean room in pharmaceutical factory:
Handling medicines and equipment.
Transfer of materials within the production workshop.
Control the quality and quantity of products.
Maintenance and repair of production equipment.
KUNFENG Heavy Industry is a reliable clean room lifting equipment manufacturer, contact us to customize products to meet your needs.