The
anti-static clean room crane
is a kind of material lifting crane used in the workshop. The outstanding feature of the dust-free crane is that it is dust-proof and anti-static. In some production, anti-static treatment of equipment is required.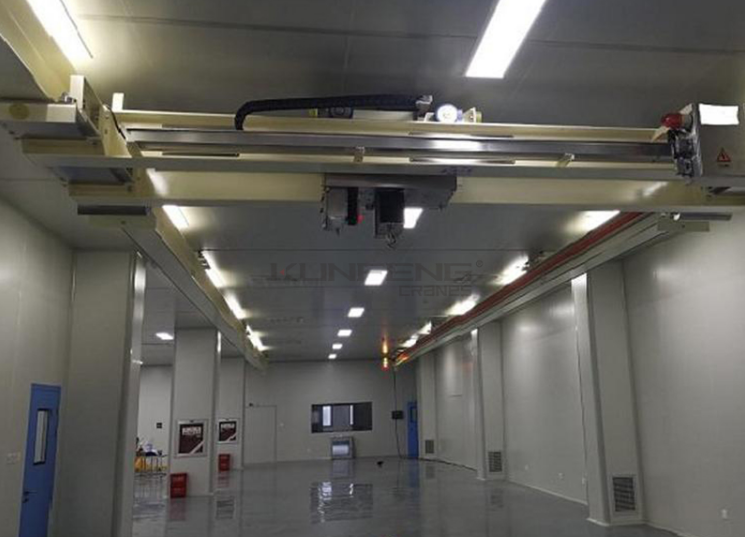 Static electricity in the clean room will cause electronic equipment failure and lead to electromagnetic interference; promote the aging of circuits and electronic components; absorb dust and reduce the yield. Therefore, in the clean room, there is a fear of failure and loss due to static electricity. The decoration of the clean room with electrostatic materials is the basic design of anti-static, and it is also the most effective method, which can minimize the electrostatic hazard in the clean room. The dust-free crane will not have static electricity during operation, and it is safe and efficient.
Kunfeng Heavy Industry is a manufacturer and seller of anti-static clean room cranes in China. Welcome to visit the factory and inquire about clean room cranes by telephone.