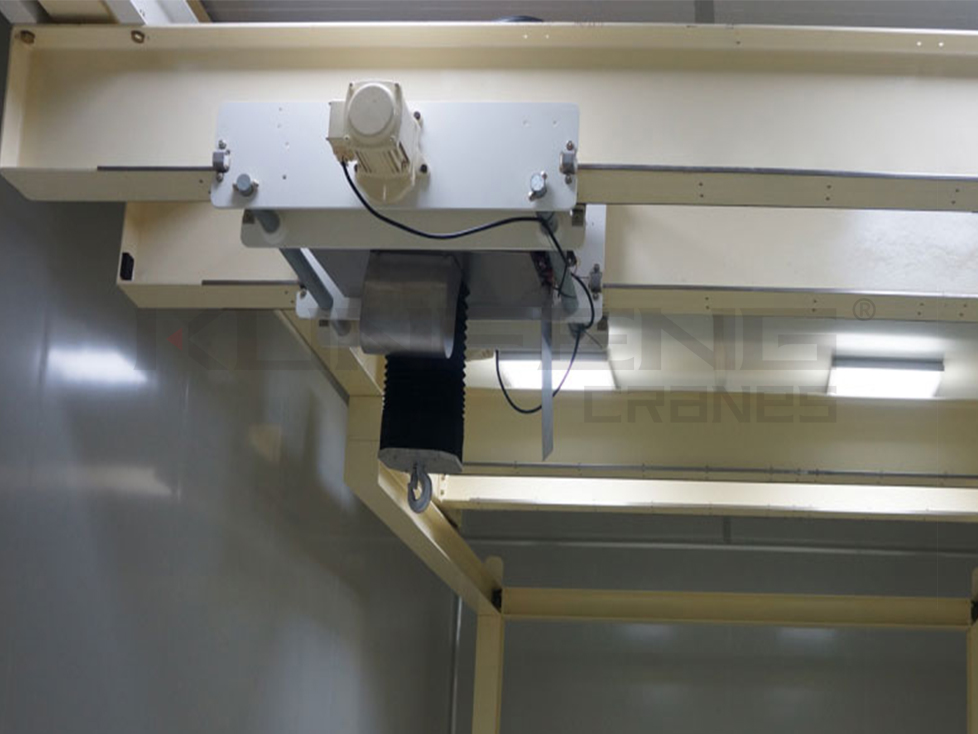 Cleanroom crane performance parameters
Main performance parameters of the crane:
The main parameters of the crane are the parameters that characterize the main technical performance indicators of the crane, which are the basis for the crane design and the important basis for the safety technical requirements of the crane.
Self-weight refers to the mass of the whole machine under the standard configuration, and the unit is ton (t) or kilogram (kg).
Lifting weight refers to the mass of the lifted weight. It can be divided into rated lifting capacity, maximum lifting capacity, total lifting capacity, effective lifting capacity, etc.
The rated lifting capacity is the sum of the mass of the materials that can be lifted by the crane together with the mass of the separable spreaders or attachments (such as grab buckets, electromagnetic suction cups, balance beams, etc.).