For production in clean rooms, minimising the negative effects of airborne particles on production is essential. Our high-performance electric belt hoist was originally developed for clean rooms and for installation in clean room cranes. Our belt hoist specially designed for use in clean rooms is already in the fourth generation and available with all configurations. It excels with the following characteristics:
Use of maintenance- and lubricant-free load belts instead of cables or chains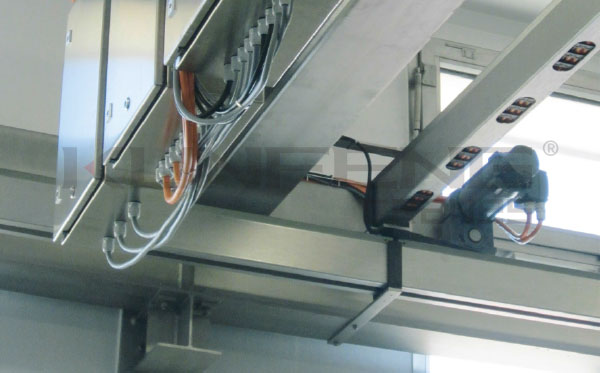 Extremely low natural vibration for high-precision positioning of loads to be lifted
No polygon effect and no lateral hook travel when lifting or lowering
High resistance to wear
Smooth surfaces for easy cleaning
Low-wear material combinations on friction surfaces (e. g. drive wheel treads) prevent formation of electrically conductive abrasion products
Extremely low noise emissions
Load hook made of stainless steel or with hard-chrome plating, it requested
The unbeatable advantages of the electric belt hoist used in clean rooms and clean room cranes have led to their use for production in other sectors.
Cleanroom belt hoist,
Cleanroom belt hoist
sales,
Cleanroom belt hoist
Chinese manufacturer