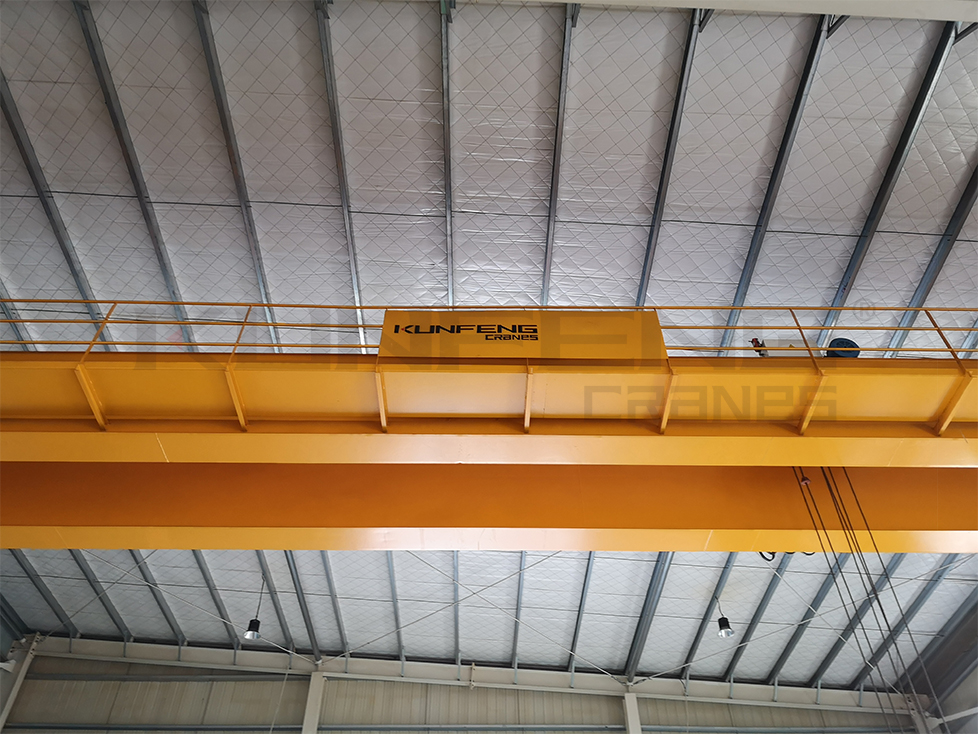 Bridge Cranes
Overhead Bridge Crane 10 Ton
Bridge cranes are what you would most likely think of when thinking of an overhead crane.
This type of overhead crane is built inside of a building and will normally use the structure of the building as it's support.
An overhead bridge crane almost always has a hoist which will move left or right. A lot of times these cranes will also run on a track, so the whole system can move forward or backwards through the building.
Bridge cranes come in two common variations; single girder and double girder.
Bridge girders are the beams that span across each runway.
Single Girder Bridge Crane
Single Girder Bridge Crane
The single girder bridge crane has one I-Beam or "girder" which supports the load.
These cranes are typically lighter, and lift less weight than their double girder counterparts.
They can still lift quite a bit compared to some other cranes, but their load capacity usually caps out around 15 tons.
Double Girder Bridge Crane
Double Girder Bridge Crane
Double girders are bridge cranes that have two i-beams or "girders" which support their load.
These are the heavier type of bridge cranes and they have more lifting capacity than single girder cranes.
The biggest double girder crane load capacity caps out around 250 tons.
Many industries use bridge cranes from automotive factories to paper mills.
If you need to move something very heavy inside of a building, you can't beat a bridge crane.
They are highly reliable and make work inside buildings much more efficient.
The single girder bridge cranes are the less expensive of these two cranes, but also don't have as much lifting power.
So if you need to lift very heavy things, you may have to spend the extra money to get a double girder bridge crane.