Cranes are critical in a number of industries, including aircraft/aerospace, auto manufacturing, chemicals and minerals, pulp and paper, steel production, and utilities, as well as the grain industry, logging, rail yards, and ship loading.
Industrial cranes have traditionally been operated by humans who would sit in cabs located in the cranes. In such cases, the operator's actions are guided by hand signals given by a person outside the crane. In other instances, rather than having an operator seated in a cab, a person outside the crane would operate the unit using pendant push button stations that are suspended from the crane.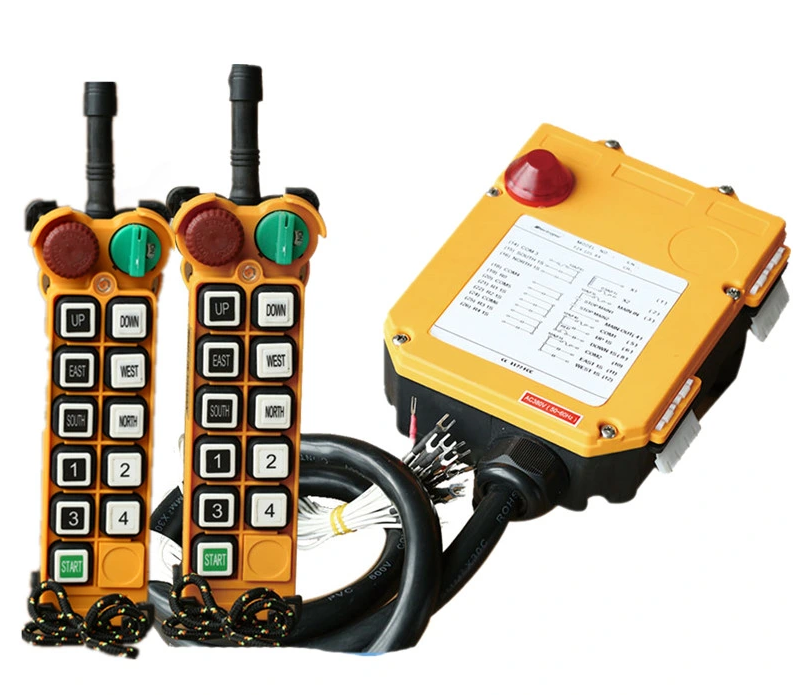 • Improved Safety: Safety is a top priority in crane operations, and radio controls offer significant advantages in this area. By allowing operators to control the crane from a safe distance, crane radio controls eliminate the interference and reduce the risk of accidents and injuries associated with close proximity to moving parts. Additionally, radio controls can improve visibility, especially in environments with limited visibility or restricted access. For example, in the steel making process, crane operators can use radio controls to safely maneuver loads, reducing the risk of accidents and improving overall safety on the job site.
• Versatility
Wireless remote control offer clients the versatility they need for their crane operations. It can be used with overhead crane, gantry crane, chain block, wire rope hoist, load turning devices and other lifting equipment. Ease of installation and integration with various cranes makes them suitable for any industry. In addition, its durable construction can withstand extreme conditions, ensuring reliable operation even in harsh environment.
• Multi-tasking
Remote controlled overhead crane enables operators to multitask, preparing the next step in a project. When operating a crane from the cab, the operator is limited to only crane operation. However, using radio crane controls from the floor allows the operator to perform other tasks, such as rigging a load. And operators can work away from the loads
• Better Positioning
In lifting applications, crane and hoist operators can better position themselves to prevent load shifting, avoid pinch points, and prevent damage to the load or equipment. Meanwhile, radio control enable operators to easily move around obstacles on the facility floor. In contrast, many pendant controls have to be replaced for the cable length. And the crewperson must move along the floor in the direction of (and as fast as) the crane, which could increase the chances of trip and fall accidents.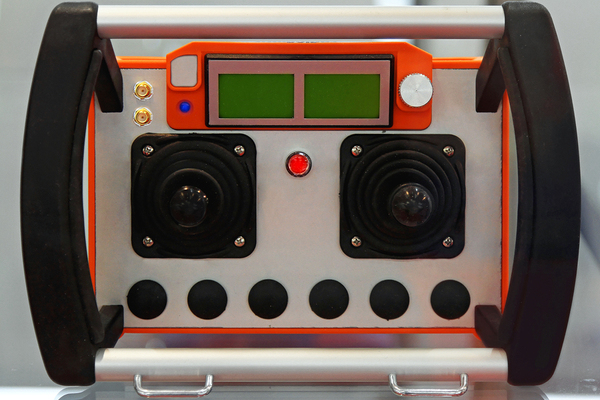 Crane remote control
• Easy of use
With the help of wireless remote control, bridge cranes has a better performance in cleanrooms. No matter in electronic industry, food processing, aerospace industry, a remote controlled crane can help your work lot.
Apart from the normally push button remote control, our belt hoist use the industrial Pad achieve remote control. Visit our cleanroom belt hoist page to learn more about the options available.
Radio controls are an essential component of safe and efficient crane operations, providing improved safety, increased precision and efficiency, and adaptability across various industries. From construction to manufacturing and beyond, radio controls are revolutionizing the way cranes are operated, enhancing productivity, and streamlining operations. Consider integrating radio controls into your crane system to unlock their full potential and optimize material handling operations.
Get a Quote from KUNFENG Cranes
Radio controls provide the flexibility and accuracy that make crane operations seamless and efficient. With more than 15 years of experience, KUNFENG Crane can help your lifting! Contact us today for a free quote.