A top running double girder overhead crane is a type of crane that consists of two horizontal girders supported by end trucks, which are mounted on rails or tracks installed on top of the building structure. The bridge crane's hoist and trolley mechanism move along the girders, providing vertical and horizontal lifting and movement capabilities.
Top running double girder is similar to single girder overhead crane, except for an additional bridge beam. The additional girder increases the capacity capability to 50 tons.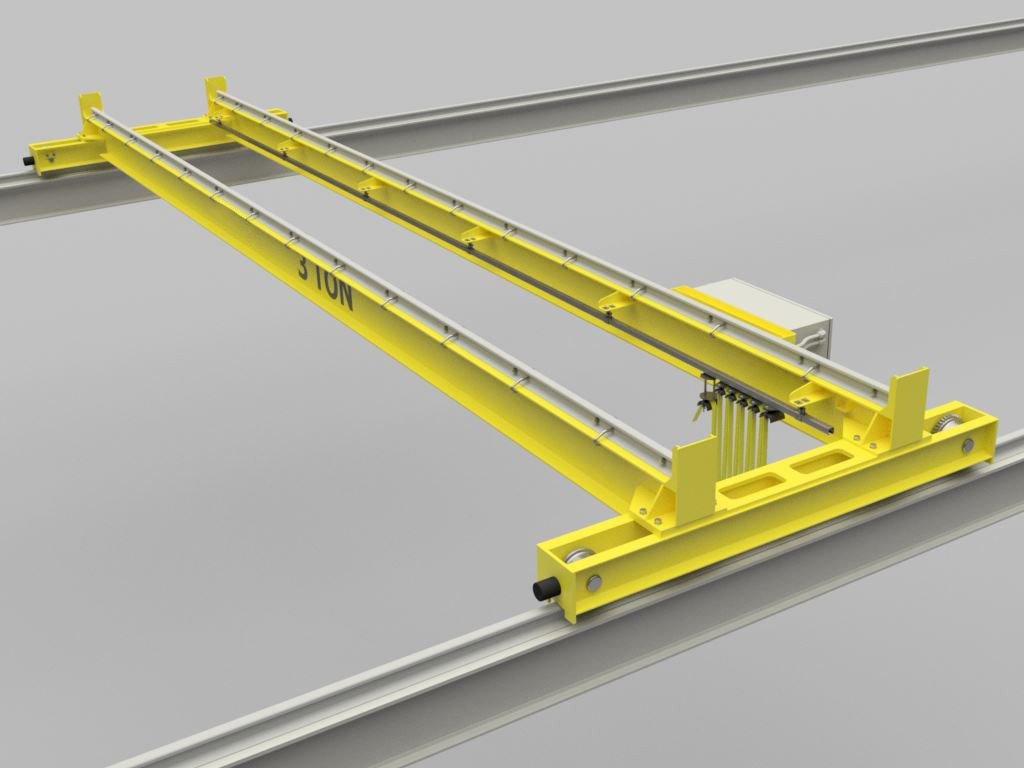 With the additional of a second bridge beam, both top running and under hung hoist trolley can be used. For most cases, a bridge crane can have the best high hook (compared to other crane styles) because the hook can be mounted between the two bridge beams. Double girder cranes also have a better means of handling large moments caused by a stacker, part manipulators or components other than a hook. The girders can span larger distances, providing more coverage and flexibility in material handling operations.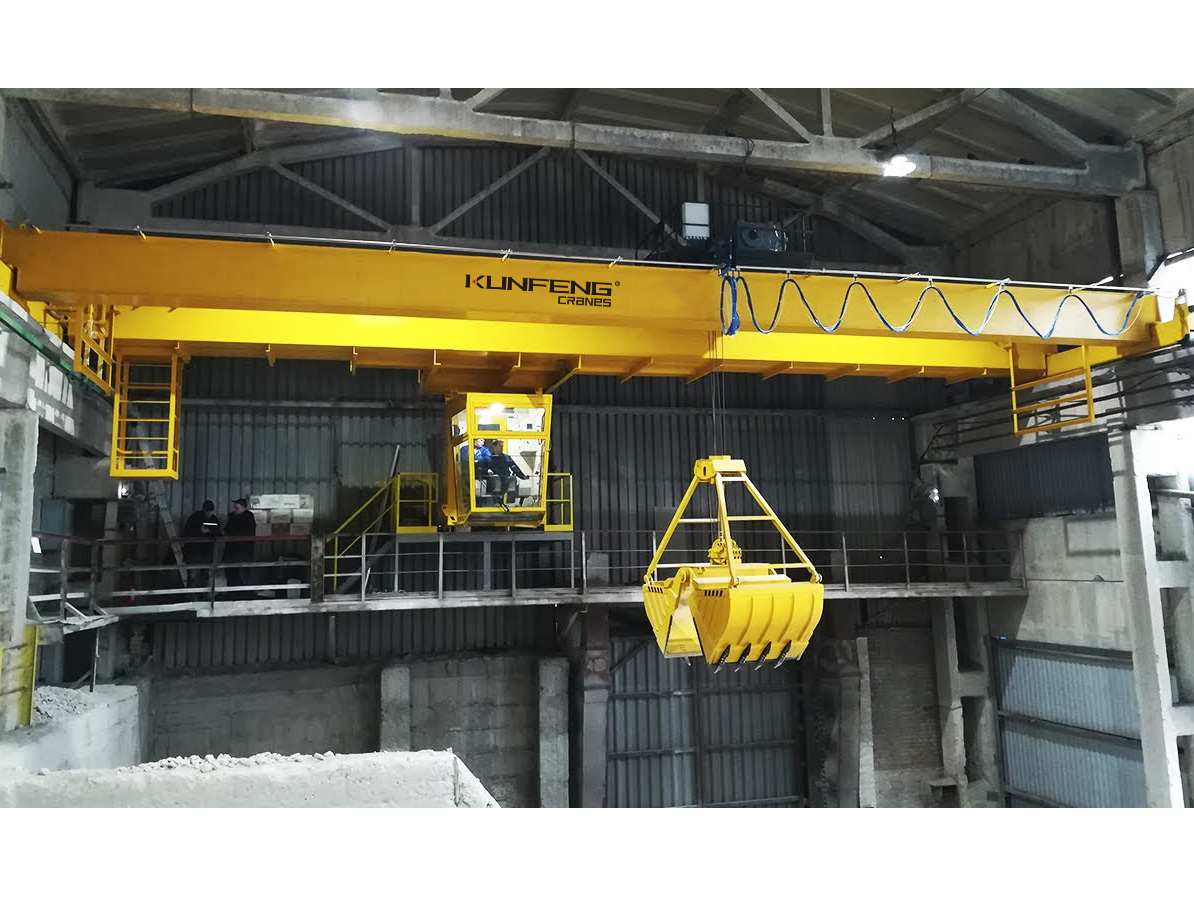 As an OEM manufacturer, KUNFENG Cranes offer a variety of crane models that are tailor-made for different environments. These environments may require special features, such as wash-down/outdoors, food grade, caustic & hazardous, and hot metal cranes. Depending on the specifications, our cranes are built with durable materials such as brass, stainless steel, and galvanized steel. For hazardous environments, we follow the wiring practices defined in the National Electric Code, as outlined in our newsletter on explosion-proof crane. When designing cranes for foundry's and other hot metal areas special precautions need to take place during the design phase to ensure a structurally sound crane system.
Interested in double girder overhead bridge crane, contact us to get a quick quotation.