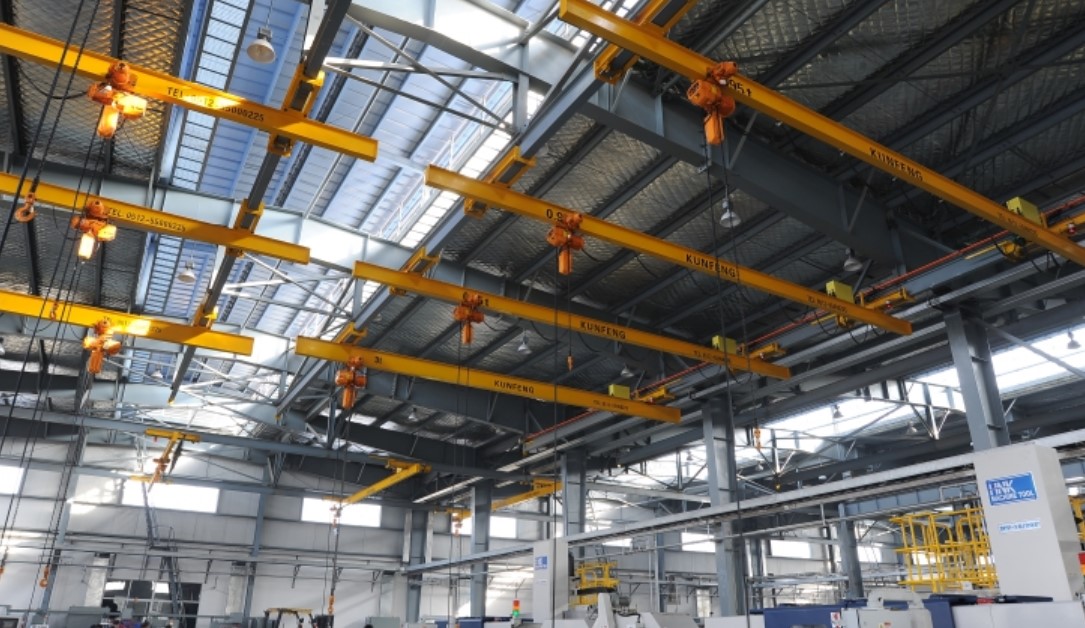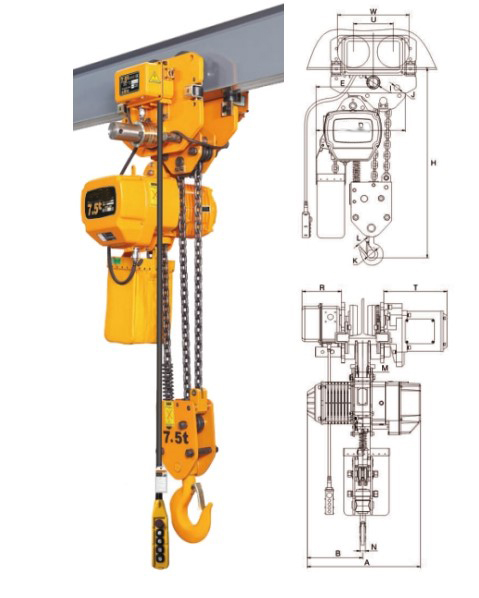 Compared with manual hoist, the electric chain hoist is equipped with a electric or manual trolley, which allows you carry materials faster and safely.

Main parameters & specification of electric chain hoists are as follows:
• FEC80 aluminum alloy chain greatly increase resistance to fatigue and wear
• Lifting capacity range from 1/2 ~ 20t
• Overload protection system keep hoist from overheating.
• Duty Cycle: Single Speed – 6.9m Min. Dual Speed – 2.3m/10 Min. with VFD
• Inverse Phase sequence protection system will control the circuit not to work in case of wiring error in the power supply
• Braking device furnishes precision load control, deceleration and long life. And can realize the instant brake in case of the power dump.
The electric chain Hoist with trolley can be fitted with any length of lifting chain!