Polyurethane coated wheel is a wheel using polyurethane as coating material, usually used in industrial fields such as low-speed tires, gaskets, car mats, etc., with excellent performance and wide application. Polyurethane is a polymer compound that can improve the durability of the wheel, reduce noise, and prevent scratches on the ground.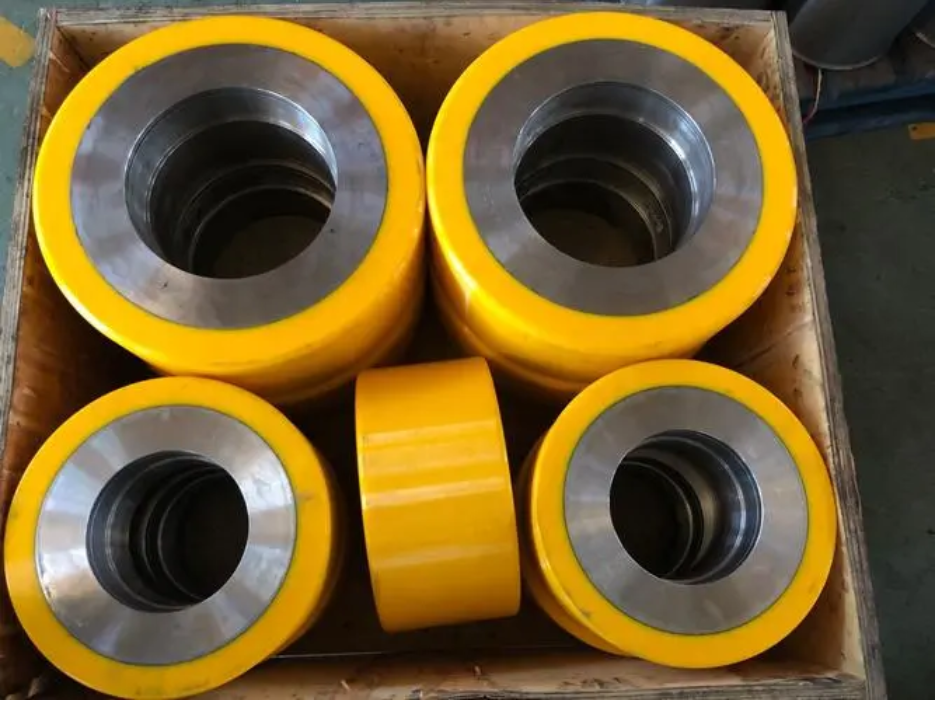 Features of polyurethane coated wheels:
● It can effectively resist wear and scratches, so that the wheels have a long service life.
● It has good elasticity and impact resistance, which can reduce the vibration and impact of the wheel during use.
● It has good corrosion resistance to a variety of chemicals and can be used in various industrial environments.
● It can reduce the friction noise between the wheels and the ground, making the transportation process more silent.
● It has a low coefficient of friction and will not cause damage to the ground surface, and is suitable for places with high requirements on the ground.
How to reduce wear on polyurethane coated wheels:
● Reasonable selection of wheel material and hardness: According to the use environment and working conditions, select the appropriate polyurethane coated wheel material and hardness. Polyurethane coated wheels with different hardness are suitable for different ground and working conditions, choosing the appropriate hardness can reduce wear.
● Control Load and Weight: Avoid overloading with urethane coated wheels and control the workload and weight within the carrying capacity of the wheels. Excessive loads and weights increase friction and wear, shortening the life of the wheels.
● Avoid running at high speed for a long time: running at high speed for a long time will increase friction and wear, try to avoid the wheels working at high speed.
● Regular inspection and maintenance: Regularly check the wear of polyurethane coated wheels, and replace severely worn wheels in time. Keeping the wheels clean and lubricated reduces friction and wear.
● Avoid Uneven Ground and Sharp Objects: Avoid running the urethane coated wheels on uneven ground and also keep the wheels from coming into contact with sharp objects to avoid scratches and abrasions.
● Proper use and operation: follow the instructions and operating procedures, use polyurethane coated wheels correctly, avoid excessive impact and abnormal use, and reduce wear and tear.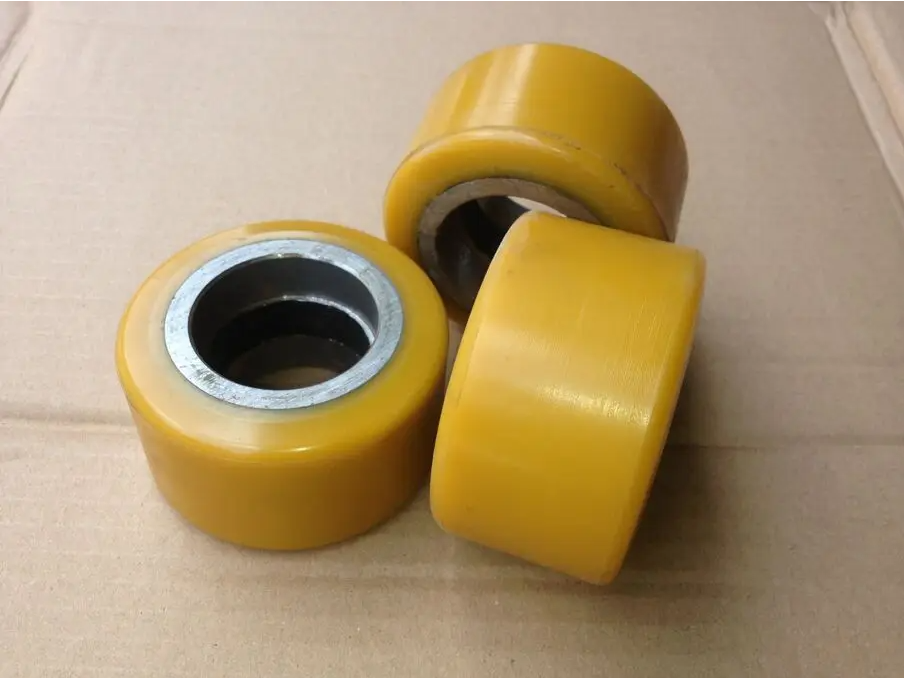 In conclusion, polyurethane coated wheels are mainly used to provide smooth, silent, wear-resistant moving solutions for various industrial, commercial and medical scenarios. They can improve the mobility and work efficiency of equipment, reduce ground damage and noise, and bring users a better experience.