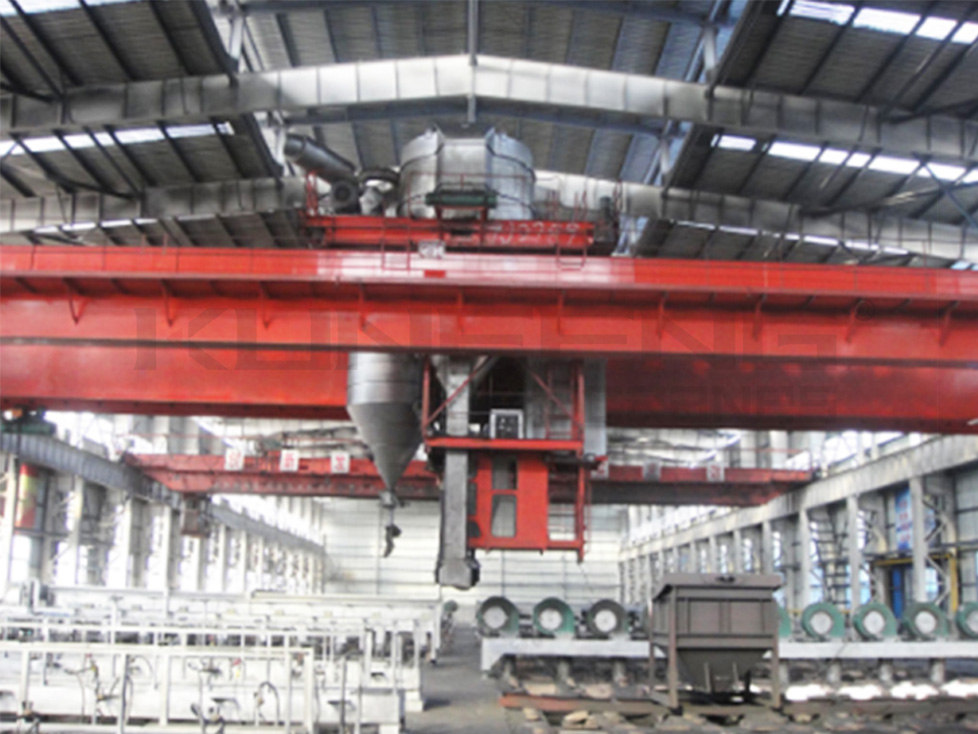 KUNFENG supplies the Anode Carbon Block Roasting dedicated overhead crane system for a new investment by customer which specifically serves electrolytic aluminum process for carbon industry. This crane system configured with multiple operation functions that integrate carbon block feeding, filling material suction and discharge, dust collection and furnace equipment interchanging, therefore production efficiency radically being elevated while improving work environment as well as relieving workforce intensity.
Anode Carbon Baking Crane is a multi-purpose bridge crane for anode baking in carbon plant, which is designed with suction system, dust purification system, anode carbon block clamp. It is a special equipment for the production of electrolytic aluminum anode carbon block.
Please contact us for more questions.