Clean room mobile gantry crane is a kind of lifting equipment used in clean environment, mainly used for material handling, loading and unloading, installation and other work in clean room. Clean room mobile gantry cranes are mainly used in production environments that require high cleanliness, such as semiconductor, electronics, photovoltaic, pharmaceutical and other industries, as well as the production of food and cosmetics.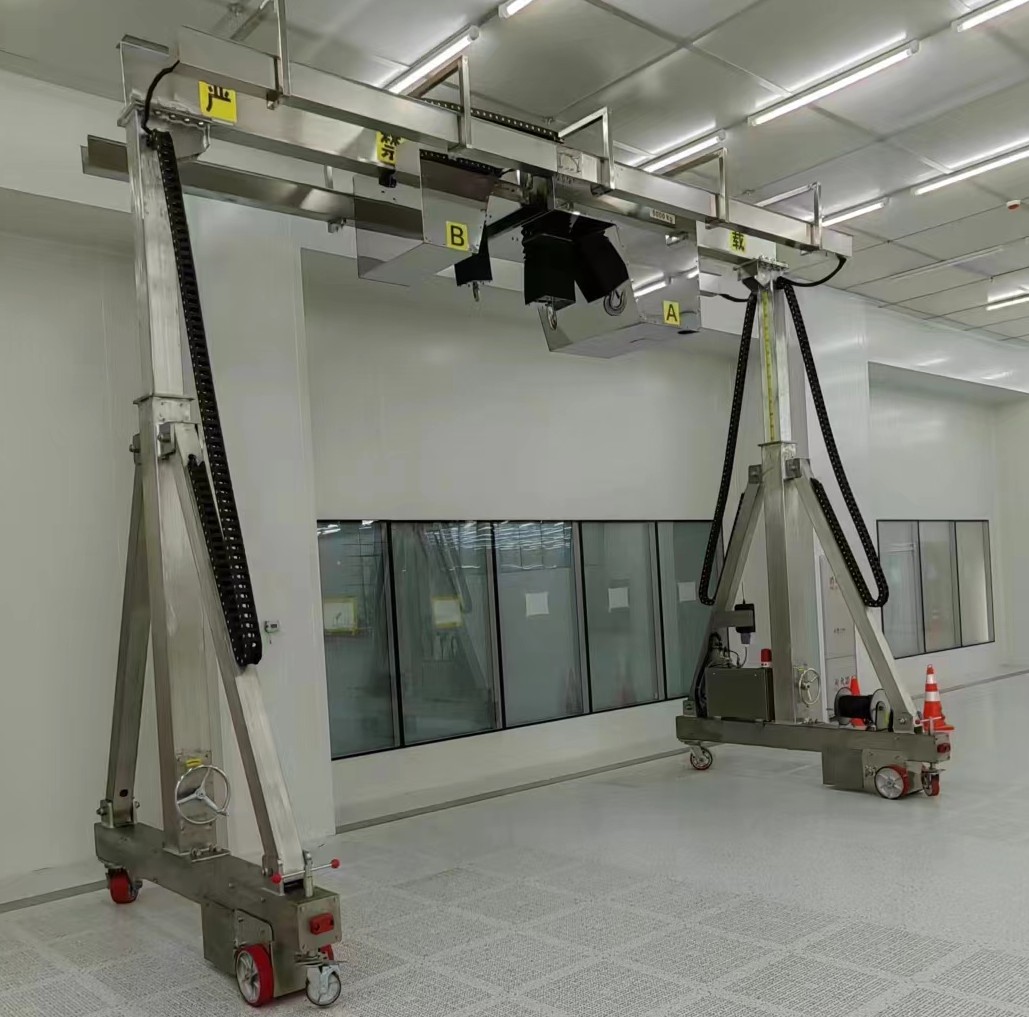 Mobile gantry crane structure composition:
1. Main beam: The main load-bearing component of the gantry crane is made of high-strength steel and has a strong bearing capacity.
2. Hoist: Equipment used for hoisting items, usually using electric hoist or manual hoist.
3. Mobile device: the equipment used to move the gantry crane, usually using wheels or crawlers.
Technical Parameters: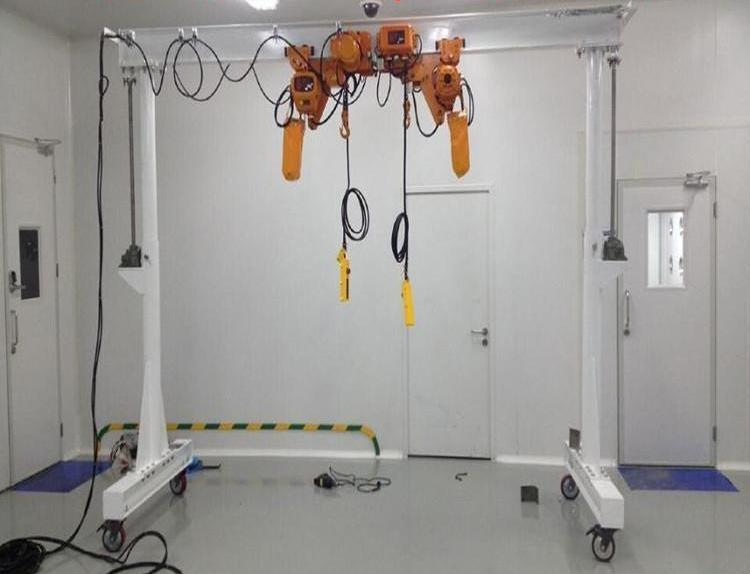 Carrying capacity: 1-10 tons
Span: 5-30 meters
Lifting height: 3-30 meters
Moving speed: 0-20 m/min
Control mode: manual/wireless remote control/PLC automatic control
Advantages of mobile gantry cranes in clean room:
1. The mobile gantry crane in the clean room has simple structure, convenient operation, high reliability, and convenient installation, commissioning and maintenance.
2. The mobile device of the gantry crane can be adjusted according to the needs to adapt to different workplaces.
3. The control methods of the gantry crane are various, such as manual control, wireless remote control, PLC automatic control, etc., which are convenient for users to choose.
How to buy a suitable mobile gantry crane:
Clean room mobile gantry cranes usually need to be customized according to the specific needs of users. Users can communicate with the manufacturer to understand detailed product parameters and prices, and then make purchases. Before purchasing, users also need to consider equipment maintenance, after-sales service, etc., and choose a reputable manufacturer for purchase.