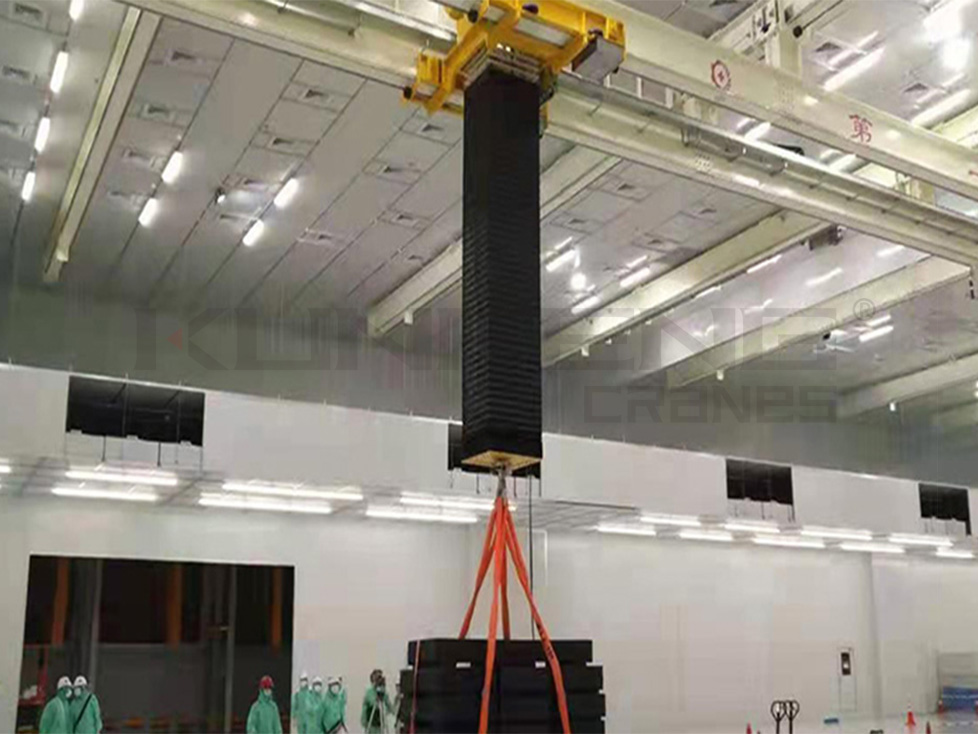 European-style clean room crane is a multi-action hoisting equipment for vertical lifting and horizontal handling of heavy objects in a dust-free environment. At present, it has been widely used in many industries that require relatively high clean environment. For example in food, microelectronics, laboratory, medicine, bioengineering and other industries.
Precautions for maintenance of European clean room cranes
1. Operators should conscientiously abide by the European clean room crane safety operation rules and related safety systems, so as to achieve safe production and no mechanical accidents.
2. Maintenance personnel should carefully implement the maintenance procedures, and do a good job in cleaning, lubricating, anti-corrosion, tightening, adjusting, and replacing the European-style clean room crane at any time, so that the 100-level clean room crane is always in a good technical state and guarantees various The work performance indicators meet the specified requirements.