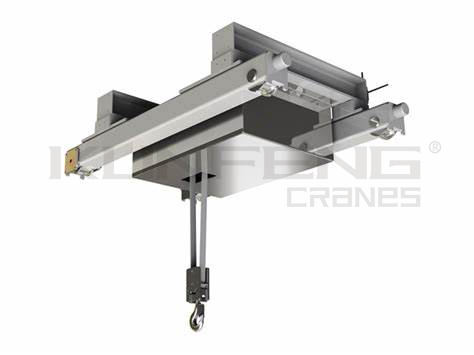 Electric Belt Hoist used in clean room for lifting of light objects. It consists of a drum, which is provided with a standard loop-belt and can be easily raised and lowered by adjusting the knob from ground level.
The electric belt hoist used in clean room is made of special material, anti-radioactive rust solid steel structure and enclosure, and waterproof operation panel, it has strong performance of strong pulling force, high flexibility, easy operation and maintenance.
The electric belt hoist is widely used for clean room and other indoor steps. It is done with the powder-coated steel structure, which makes it more sturdy, durable and dependable in use.
Cleanrooms are essential for sensitive processes like the manufacturing of microchips, pharmaceuticals, and certain medical or scientific research. They are well isolated, well-controlled from contamination, and actively cleansed.
As an ISO 9001:2015 certified organization, KUNFENG Cranes approach every crane component with a well-defined quality management system (QMS). Our QMS involves adhering to ISO 9001 standard, meeting our own organization's requirements, applying your specifications and maintaining documentation throughout development.
Contact us to get more handling solution today!