The fibre belt crane is a kind of lifting equipment that uses fibre belt as the transportation medium for the lifting objects of the crane. It realizes the release and retraction of the fibre belt by controlling the rotation speed of the rope storage drum and the friction drum, so as to realize the lifting and lowering action.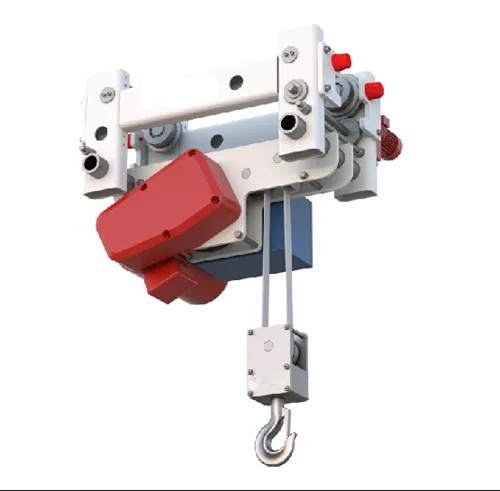 Product parameters of fibre belt crane:
1. Lifting capacity: between 0.25 tons and 5 tons
2. Lifting height: between 3 meters and 30 meters
3. Lifting speed: between 5 m/min and 10 m/min
4. Crane height: between 3 meters and 15 meters
5. Control mode: manual control and electric control
6. Rated voltage: 380V, the rated voltage of different models may be different.
Advantages of fibre belt cranes in clean environments:
● No need for lubrication: Since the fibre belt does not need to be lubricated, no oil and dust will be generated, and the cleanliness of the clean environment will be maintained. This is in stark contrast to wire rope hoists, which require regular lubrication, which can lead to wear and corrosion of the wire rope.
● Light weight: The weight of fibre belt with the same diameter is only one-fifth of that of steel wire rope, so it can reduce the self-weight and load of the crane, and reduce the impact on the structure of the clean room. At the same time, it can also reduce the energy consumption and noise of the crane, and improve the comfort of the clean environment.
● High safety: fibre belt has the characteristics of high strength, high toughness, high wear resistance, etc., and can withstand various loads and variable loads. In addition, the fibre belt crane can use a double rope reel, and install two fibre belts at the same time to prevent objects from falling and effectively increase its safety performance.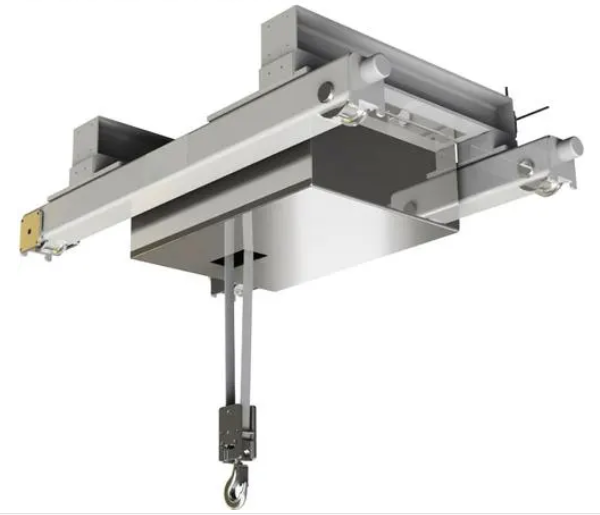 Fibre belt cranes are special operating tools. When purchasing, you should choose regular manufacturers and qualified products. At the same time, you should consider the completeness of its performance and functions according to the characteristics of fibre belt cranes to maximize the cost performance of the products. Finally, when using a fibre belt crane, it is necessary to obtain a driving operation certificate, abide by safe operation regulations, and avoid safety accidents.