The DRS 200 crane wheel block is a wheel set for cranes used to support and move the crane. The DRS 200 crane wheel block usually consists of multiple wheels, which can be adjusted and installed on the bottom or base of the crane as needed to achieve the movement and positioning of the crane.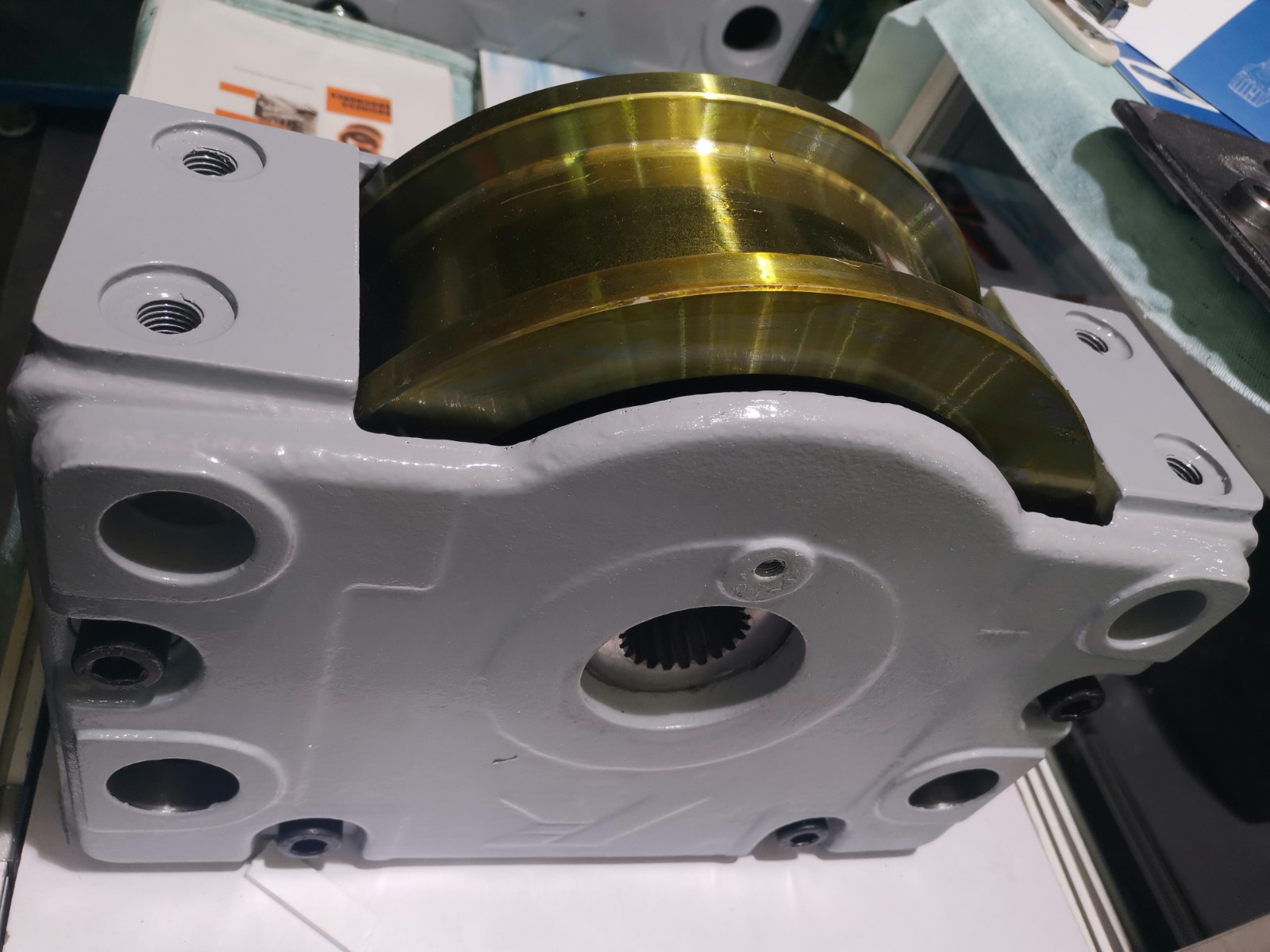 Detailed specifications:
1. Active lifting wheel set: DRS200-A50-A65-KX-A47
Driven hanging wheel group: DRS200-NA-A65-KXX
2. Suspension wheel material: 42Crmo;
3. Crane wheel base material: aluminum alloy
4. Maximum crane load: 100 KN
5. Weight: 5kg/set
Features:
● High carrying capacity, able to withstand the weight and load of the crane.
● Good mobility allows the crane to move and position flexibly within the work area.
● It has certain adjustability, and the position and height of the wheels can be adjusted as needed to adapt to different ground conditions and work requirements.
● Equipped with a variety of safety devices, such as braking devices, limit protection, etc., to ensure the safety and stability of the crane during movement and operation.
● It is easy to install and maintain, and has high assembly accuracy.
● The wheel box body is strong and durable, effectively protecting the running wheels and bearing arrangement.
Our DRS wheel models include DRS 112, 125, 160, 200, 250, 315, 400, and 500. Please contact us if you need it. We are happy to show more details and prices for your reference.