Cleanroom Jib Crane
can meet the strictest hygienic requirements and dust-free operation while performing lifting functions, while carrying out material handling operation in a "white room" in electronic workshops, precision instrument workshops, pharmaceutical workshops, food workshops, etc..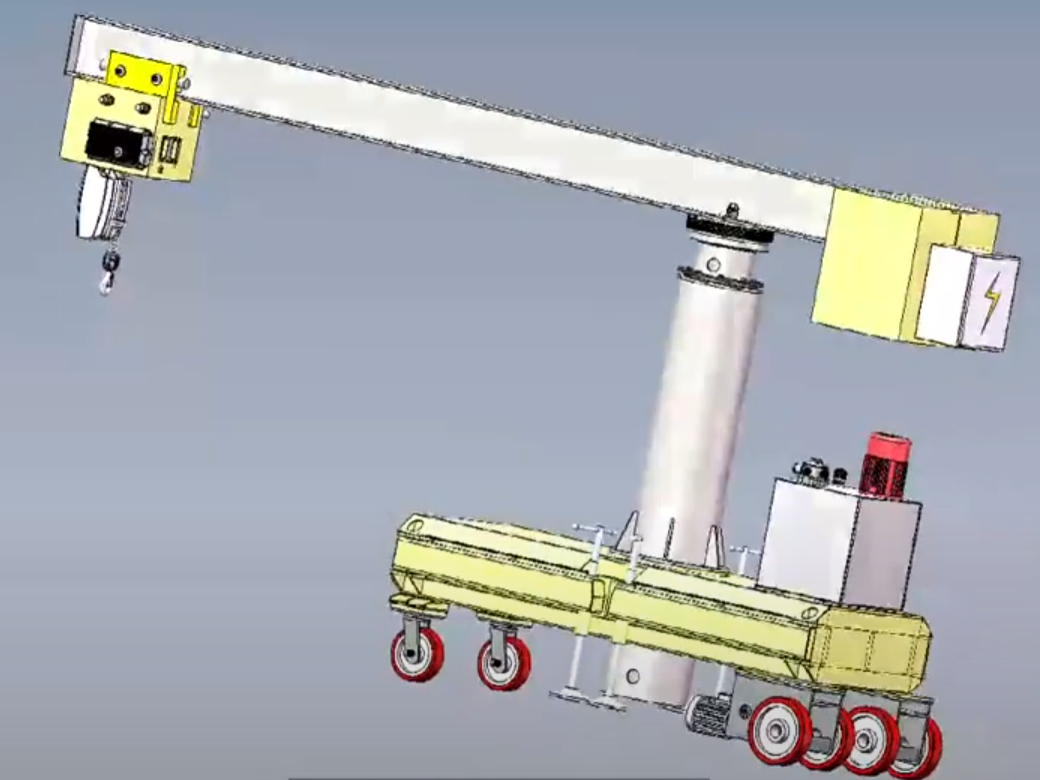 Cleanroom Jib Crane feature
Lifting capacity:100-2000kg
Application:To be used for Robot and filter exchange
Directly to be installed on vacuum equipment
Optimal for the place where the lifting height is not enough for the use of chain block.
Lifting the work at one point and raising it to the upper end

In production of the cleanroom Jib crane, we make strict selection of materials and parts to ensure products to be free of contaminations. Made of stainless steel, using wire ropes and conveyor belts made from Dyneema fiber, and designed to be a fully enclosed drive structure, the electric hoists have smooth surfaces, which makes it possible to clean dust at any time. With the clean hoisting equipment, customers can easily minimize the risk of contamination.