Our production of the DRSA wheel box system replaces the Demag brand wheel block boxes.
Our wheel sets have excellent performance and can be customized. The wheel box is fully enclosed, life-free and maintenance-free, modular standard design, complete walking solutions and components, greatly simplifying the design cost and time of the customer's walking mechanism, and the advantages of single bearing capacity.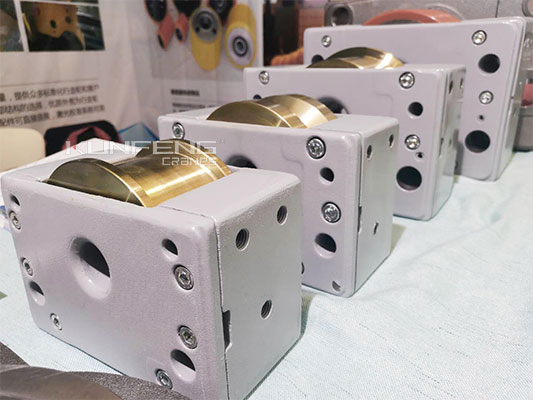 With multiple capacity adn wheel diameters, our DRSA wheel blocks has a variety of application. Foe example, in warehouse stackers, DRSA wheel blocks help your automatic loads handling. When installed in overhead bridge crane, our traveling wheel blocks enable tons of heavy loads lifting available.

In addition, all our wheel blocks can be customized accroding to your needs. Whether its two flanges, without flange, or top connection and side connection, KUNFENG Cranes can make a tailored solution for you. Contact us today to get a free quotation today!